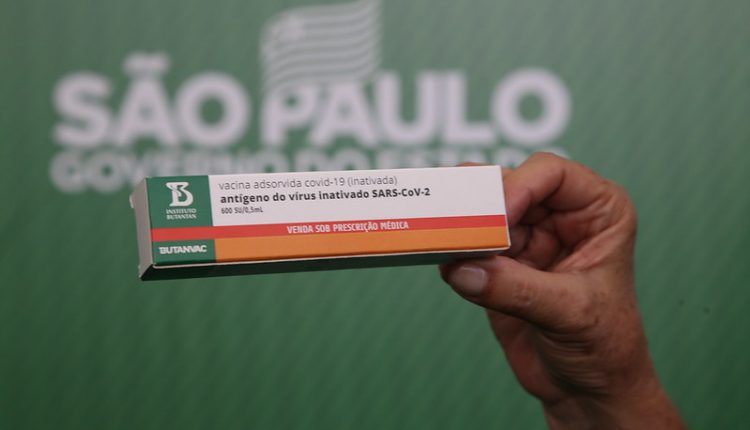 Butantan Institute develops ButanVac, the first 100% Brazilian vaccine against Covid-19
Butanvac vaccine: the government expects clinical trials of phases 1 and 2 in humans with the new immunizer to start next month, after authorization by Anvisa
The Governor of the State of São Paulo, João Doria, announced on Friday, the 26th, that the Butantan Institute has started the development and pilot production of the first Brazilian vaccine against the new coronavirus.
The government expects clinical trials of phases 1 and 2 in humans with the new immunizer to start next month, after authorization by Anvisa (National Health Surveillance Agency).
"This is a historic announcement for Brazil and the world. ButanVac is the first 100% national vaccine, fully developed and produced in Brazil by the Butantan Institute, which is a pride of Brazil," said Dória
The Butantan Institute is an outstanding center for biological research.
The Institute is a public institution linked to the São Paulo State Department of Health, of the São Paulo State Government since its foundation.
For its remarkable work in public health, the institute is considered one of the main scientific centers in the world and today produces with Chinese IFA (active pharmaceutical ingredient) the main vaccine applied in Brazil.
ButanVac will be a vaccine developed and produced entirely in Butantan, without the need to import Active Pharmaceutical Ingredients.
The results of pre-clinical tests carried out on animals have shown promise, which allows to evolve to clinical studies in humans. The governor also said that the WHO (World Health Organization) will receive on Friday all information from Butanvac, so that it can monitor the development of the immunizer.
The new immunizer initiative is part of an international consortium of which the Butantan Institute is the main producer, responsible for 85% of the total capacity, and is committed to providing this vaccine to Brazil and to low and middle income countries.
Ricardo Palacios, medical director of clinical research at the Butantan Institute said that the new Brazilian vaccine will have a high safety profile.


"We know how to produce ButanVac, we have the technology for that, and we also know that inactivated vaccines are effective against COVID-19
Being able to deliver more vaccines is what we need at such a critical time, "he explains.
The CEO of Butantan, Dimas Covas says that the technology and the knowledge acquired with Coronavac, a vaccine of Chinese origin that is the most used in Brazil, was used.
Dimas Covas also explained that the partnership with the Chinese laboratory will not be interrupted and there will be no changes in the schedule for receiving Chinese IFA (active pharmaceutical ingredient).
According to the institute, clinical research in humans of the new immunizer will be carried out in accordance with high international ethical and quality standards.
The results will determine whether the vaccine is safe and has an immune response capable of preventing COVID-19.
Read Also:
Bambino Gesù Children's Hospital: "Discovery Of A Drug That Traps The Sars CoV-2 Coronavirus, Called "I3C"".
Covid Vaccine, Cuba To Start Trial Administration To 1.7 Million Inhabitants
Source: