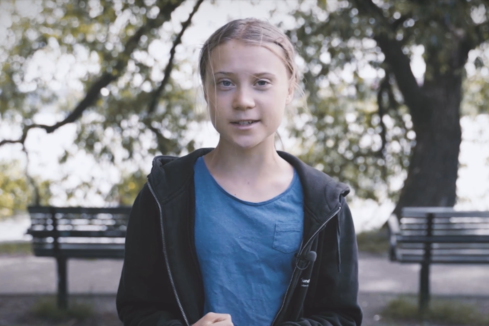 Climate emergency, Greta Thunberg with the Red Cross for the #climatechangedme campaign
Greta Thunberg, the young activist, and Francesco Rocca, President of the International Federation of the Red Cross (IFRC) and the Italian Red Cross, together in a video and appeal
Greta Thunberg's appeal for Red Cross
"The climate crisis is not an unknown problem that we can put off.
It is here now and has already had catastrophic impacts on people's lives.
In every region of the world, people are already feeling the impact of climate change on their daily lives, but those living in the most exposed areas are disproportionately affected, despite being the ones who contribute the least.
We want this campaign to spread awareness and inspire people to get involved, speak up and put pressure on their leaders".
This is Greta Thunberg's message for the #ClimateChangedMe campaign launched by the International Federation of Red Cross and Red Crescent Societies (IFRC) and supported by the Italian Red Cross.
Greta Thunberg's video
Prior to the launch of the campaign, the IFRC collected more than 100 voices from community members, volunteers and activists, including Greta Thunberg and Fridays for Future.
During short video clips, people describe how the climate crisis has already impacted their lives and ask the question: "The climate has changed me. Will my story change you?".

In the run-up to COP26, the user-generated campaign will continue to collect stories, which will then be published as an e-book.
President Rocca's appeal
A campaign strongly supported by IFRC and Italian Red Cross President Francesco Rocca: "Climate change is already affecting our lives and will only get worse.
No region in the world has been spared from the devastating impacts of extreme weather events.
In the run-up to COP26, we call on world leaders to make concrete commitments, not only to reduce greenhouse gas emissions and meet the targets set in the Paris Agreement by 2050, but also to address the existing and imminent humanitarian consequences of climate change by investing in the community on adaptation, prevention systems and possible actions at the local level.
Every day we witness the damage of climate change.
The crisis is happening and we need to act now".
Read Also:
UK Fire Brigade Raises Alarm Over UN Climate Report
Eco-Anxiety: The Effects Of Climate Change On Mental Health
Source: