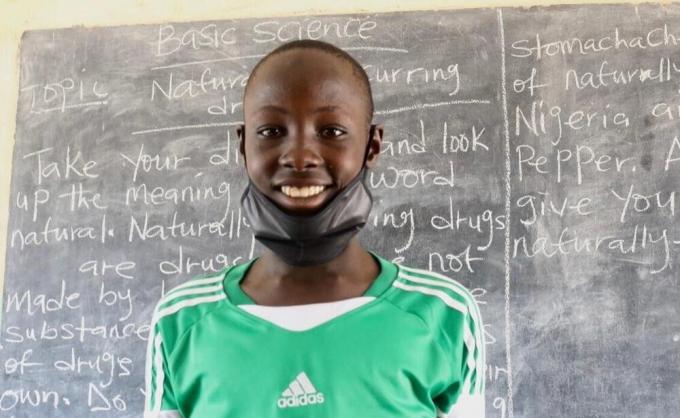 COVID-19 in Rwanda, reopen schools: mask, body measurement, and a maximum of 23 students per class
Rwanda, the COVID-19 emergency manifests itself in a continent as vast as Africa is rather heterogeneous ways. In Kigali, the government of President Paul Kagame has decided to resume school activities.
Wear the mask; wash your hands and take body temperature measurements before entering the classroom; do not exceed the number of 23 students per classroom.
These are some of the rules that had to be respected by students and teachers in Rwanda, who returned to school today after almost eight months of closure imposed to stem the spread of Covid-19.
COVID-19, Rwanda reopens classrooms, but only under certain conditions
The government of Kigali has decided to reopen the institutions in the face of the low number of active cases in the country, which to date are 190.
However, not all schools have reopened.
President Paul Kagame's executive has ordered a gradual return of students: the first to return to class will be primary and secondary school students.
According to interviews and testimonies published in the local press, it will not be easy for many schools in the country to comply with the new rules, especially those in public and rural areas.
And even in some schools in the capital, the situation is critical: the British broadcaster BBC reported that yesterday in Kigali up to 46 students per class went to the classroom.
According to data from the World Health Organization (WHO), the confirmed cases of Covid-19 in Rwanda are 5,137, while 35 deaths.
It remains to be hoped that this initiative corresponds to a continuation of the virtuous path of the African country.
Read Also:
COVID-19 Diagnosis, Rwanda Developed Multiple Tests To Detect Coronavirus
Two New Aircraft Will Arrive In Rwanda To Support The UN MEDEVAC Operations
Source: