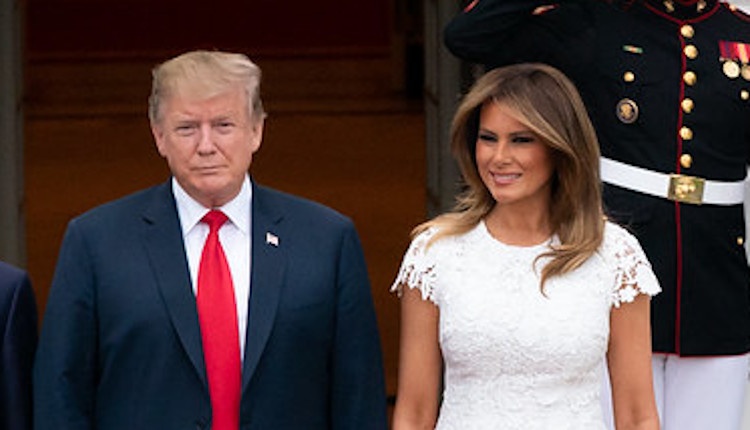 COVID-19 in the US: Trump and Melania tested positive to coronavirus
Donald Trump and First Lady Melania turned out to be both positive to COVID-19. Trump posted the breaking news on his own Twitter profile.
Trump declared on Twitter that: "The First Lady and I tested positive for COVID-19. We immediately begin quarantine and the healing process. TOGETHER we will make it!".
In a brief statement, the US President's personal physician, Sean Conley, confirmed the presidential couple's positivity: "The President and First Lady are both doing well at the moment and intend to remain at home in the White House during their convalescence. (…) Rest assured that the President will continue to carry out his duties without interruption while he recovers, and I will continue to update you on all developments," concluded Conley.
Trump and Melania tested COVID-19 positive: the overview
The couple withdrew into quarantine a few hours ago after Hope Hicks, one of the President's closest advisors, tested positive. The announcement of the president is entrusted to a tweet. According to rumors, the White House had been aware of Hicks's positivity for 24 hours.
Donald Trump is canceling a trip to Florida in the next few hours as part of his campaign. The White House says so, adding that the president's positivity will have an effect on the last remnants of the campaign 32 days before the vote.
Tonight, @FLOTUS and I tested positive for COVID-19. We will begin our quarantine and recovery process immediately. We will get through this TOGETHER!

— Donald J. Trump (@realDonaldTrump) October 2, 2020