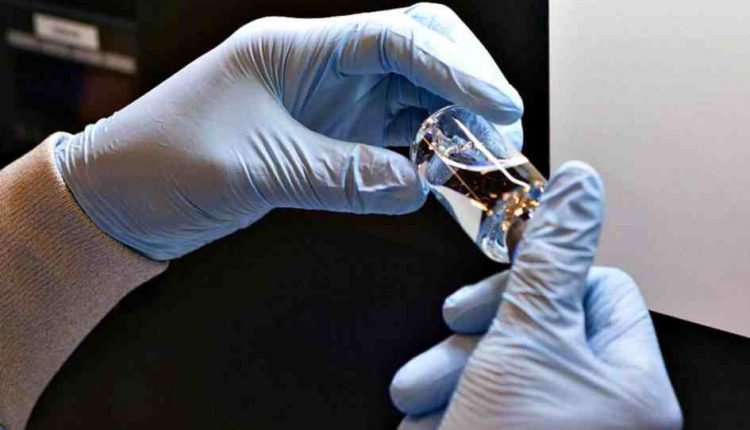 COVID-19, New England Journal of Medicine publishes study on the effects of Remdesivir
Remdesivir is a drug that has attracted the attention of doctors and researchers since the early days of the coronavirus pandemic.
It was immediately evident that it had beneficial effects on the patients treated.
It is used for its ability to hinder the viruses ability to reproduce, and has been attributed to shorter hospital stays for patients given the drug in trials.
In a report published in the New England Journal of Medicine, a group of researchers confirmed these beneficial effects of the drug.
Remdesivir, 1,062 patients recruited for the study
A total of 1,062 patients that had evidence of lower respiratory tract infection were recruited for the study.
The patient group was divided into two groups: the first, of 541 patients, was treated with Remdesivir, the second, of 521 patients, with a placebo, for one month.
Results showed that those who received Remdesivir has a median recovery time of ten days, compared with 15 days among the placebo group.
The mortality rate among Remdesivir patients was also lower: an estimated mortality rate of 6.7% was attributed to the remdesivir group at day 15 compared to 11.9% among the placebo group, and 11.4% with Remdesivir compared to 15.2% treated with the placebo by day 29.
Moreover, adverse events were reported in only 131 of the 532 patients who received Remdesivir (24.6%) compared to in 163 of the 516 patients who received placebo (31.6%).
"Remdesivir was superior to placebo to…"
Ultimately, data from the report showed that "Remdesivir was superior to placebo in shortening the time to recovery in adults who were hospitalized with COVID-19 and had evidence of lower respiratory tract infection."
The mean age of the patients was close to 59 years of age, and 64.4% of which were male.
On the basis of the evolving epidemiology of COVID-19 during the trial, 79.8% of patients were enrolled at sites in North America, 15.3% in Europe, and 4.9% in Asia.
Overall, 53.3% of the patients were White, 21.3% were Black, 12.7% were Asian and 12.7% were designated as other or not reported; 250 (23.5%) were Hispanic or Latino.
A study therefore useful to understand the usefulness of the drug in this specific disease, and to use it in situations in which the patient can find benefit.
READ ALSO:
COVID-19 Treatment, EMA Is Evaluating The Antiviral Remdesivir: After The US, Will Europe Use It, Too?
SOURCE: