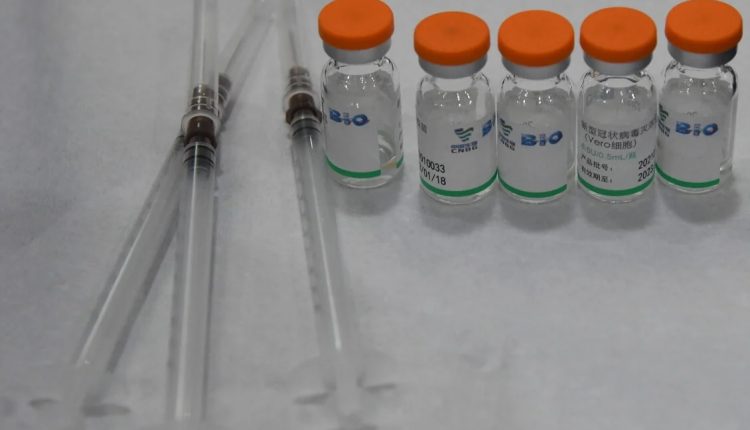 Covid does not retreat and first governments start third dose of vaccine
Third dose of Covid vaccine: Turkey and the Dominican Republic have begun administering a further booster of serums against the coronavirus
The President of the Dominican Republic, Luis Abinader, has had the third dose of Covid-19 vaccine administered
The Caribbean country is the second in the world, after Turkey, to approve a further inoculation of the vaccine beyond the two-dose cycle planned for the rest of the world.
The aim of this policy, the Dominican media report, would be to strengthen the immune system against the new variants of the virus responsible for the disease, especially the Delta, first identified in India in recent months and believed to be up to 50 per cent more contagious than other variants discovered previously.
FOR DOMINICAN PRESIDENT FIRST TWO DOSES WITH SINOVAC AND THIRD DOSE WITH PFIZER
Abinader, who was elected in July 2020 and is the first Dominican president to be born after the end of General Leónidas Trujillo's 20-year authoritarian rule, had already received two doses in May and June, respectively, of the serum produced by the Chinese company Sinovac, which is considered to be 83.5 per cent effective, according to studies recently published in the scientific journal The Lancet.
The third dose, which was inoculated yesterday, was of the product made by Pfizer and BionTech, considered up to 96 per cent effective.
The president, according to the newspaper El Dia, said he wanted the Caribbean country to "set an example" for the whole world with regard to the immunisation programme.
To date, 46 per cent of adult citizens have received two doses of the serum, according to the local Ministry of Health.
The government's intention, according to El Dia, is to lift the current curfew in force in the country as soon as an area reaches the quota of 70 per cent of vaccinated adults.

FIGHT THE SPREAD OF THE CORONAVIRUS, VISIT THE SUISSE RESSOURCES STAND AT EMERGENCY EXPO
IN TURKEY, THIRD DOSE FOR HEALTH PERSONNEL AND OVER 50: ERDOGAN ALREADY VACCINATED
Turkey was the first country in the world to approve the third administration of anti-Covid vaccines, and as of 1 July will provide an additional booster for healthcare workers and the over-50s population.
Among the first to receive the new booster is President Recep Tayyip Erdogan, who was immunised in June.
Like the Dominican president, he too had received the first two doses of the Chinese vaccine Sinovac, but the Turkish authorities have not revealed which serum was inoculated for the latest booster.
And in September, the UK, which is currently facing a significant increase in cases of the Delta variant, is also expected to start administering the third dose.
Read Also:
Covid, WHO: 'Our Target Is To Vaccinate 70% Of The World's Population By Mid-2022'
Covid, Professor Of Molecular Genetics: 'Epsilon Variant Not Yet Widespread, Delta Really Tough'
Source: