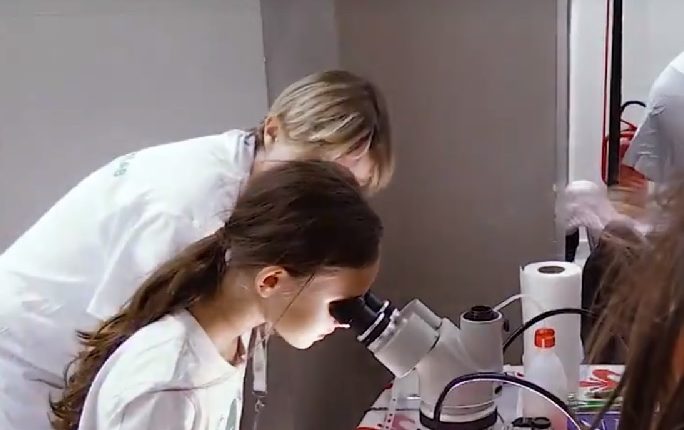 Covid, Professor of Molecular Genetics: 'Epsilon variant not yet widespread, Delta really tough'
Delta and Epsilon variant in Italy, Professor Liborio Stuppia, Director of Molecular Genetics at the University of Chieti: 'I'm not worried about rare variants, but those that immediately create outbreaks'
"I am not worried about rare variants, but those that create outbreaks immediately.
Before September we cannot know the real consequences of the gatherings that we have seen and are seeing, starting with the European Championship celebrations, but at the moment we can say that the situation is fairly calm. If in December I was very worried about the English variant, and I think the facts have proved me right, this time I am moderately optimistic".
So says Professor Liborio Stuppia, Director of Molecular Genetics at the University of Chieti, who gave his opinion on the Epsilon variant, first found in California
THE EPSILON VARIANT
In Abruzzo, the variant does not exist, and there are two cases in Italy.
To date, therefore, the Chieti laboratory has not sequenced a variant that, as is emerging, has greater resistance to antibodies and can also affect those who are vaccinated or have already contracted the virus.
This variant is not very widespread at present, unlike the Delta variant, which seems destined to supplant the so-called 'English' variant in a short time.
THE DELTA VARIANT
"We must distinguish from the point of view of infectivity.
Delta," explains Stuppia, "has shown that it is really tough because in a period when there was a low number of infections it managed to increase the number of cases, but there has been no clinical impact," he points out, referring to the fact that, to date, it has not caused a high number of hospitalisations, thanks also to the vaccination campaign.
The virus will continue to mutate," he adds, "because it is in its nature," and the fact that there is no spike in hospital admissions for Stuppia at the moment could be a positive sign that the virus is beginning to "live with us".

The summer factor, however, must always be taken into account: "In September," he explains, "we will see what kind of consequences there will be on the health system.
Our job is to track the variants and classify them.
Public health choices are for others.
However, I am moderately optimistic.
We ask Stuppia whether, in the light of this, vaccination is even more necessary, and whether, consequently, thinking about restrictions such as the Green Pass, might be the right way forward: 'I believe that by making people understand the phenomenon, we can achieve more than with obligations.
With today's vaccine numbers, it might be useful to calculate the real risks associated with vaccines by comparing them with a number of everyday events, such as how much more likely it is to die in a car accident than to be vaccinated, or perhaps to be struck by lightning.
The risk, as in everything, is never zero, but perhaps reasoning like this would help make the sense of an acceptable risk.
Read Also:
Covid, Monoclonal Antibodies Are Effective Against Delta Variant: Simg And Simit Paper
Covid: 'Beware Of Epsilon Variant, Risk Of Infection Even For Immunised People'
Source: