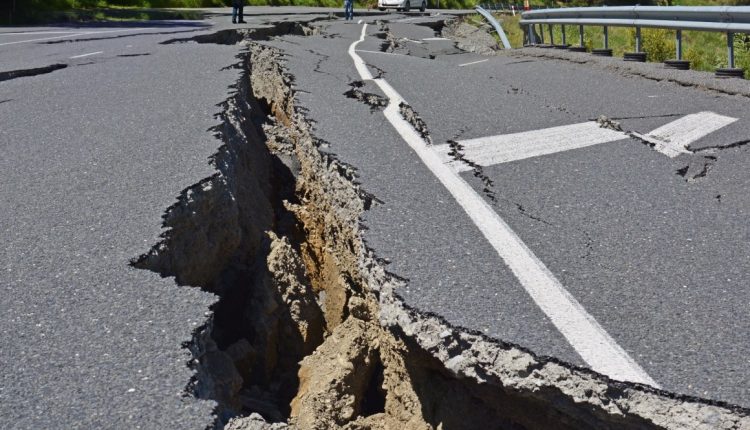 Earthquake, tzunami, seismic motion: the earth is trembling. Moments of fear for the nuclear power plant in Iran.
Earthquake, tsunami, seismic motion: just hearing one of these terms while you are driving your car or while preparing dinner, that your attention will be caught immediately.
But let's say it, it's really nice to write about emergency episodes that did not turn out into fatal events for people and animals, or that no need medical assistance. It would be always great speaking of people who walk along the streets, maybe afraid, but safe and sound.
When it happens, we all feel a sense of relief. It makes us feel like sisters and brothers even if we all are far away from each other. As you may probably have read, we are coming out from a quite impressive sequence of earthquakes, but fortunately without victims.
Peru made its debut on January 3, with a 4.9 magnitude quake felt distinctly in neighbouring Ecuador. We are speaking of about a million human beings who sensed the fear of the earth trembling, fortunately without reporting particular damage.
Yesterday, January 7, Puerto Rico has been hit by two earthquakes: a first with a magnitude of over 5, the second that touched 6.6 on the Richter scale. Again, no deaths were reported, but only damages (allegedly not particularly heavy) to things.
But it is certainly the last earthquake alarm that raised the major fear: we are talking about the quake of 4.9 magnitude which occurred near a nuclear power plant in Iran. And it would be more appropriate to say that the quakes were at least two, all of the significant intensity (the first, in the same area, had been of 4.5 magnitude).

As in the two cases above, the epicentre, a few kilometres from the town of Borazjan, the capital of the Shahrestān of Dashtestan, in the province of Bushehr, was located at a depth of about 10 kilometres. This has mitigated the damage greatly, and fortunately, it did not cause damages to things or people.
But, what if the events would turn differently? Which modalities of intervention may have to come into action? What radiation damage is vital to prevent and/or mitigate them?
We leave you two insights made by Emergency Live on this topic.
HERE ARE OUR INSIGHTS:
How to respond to CBRNE incidents?