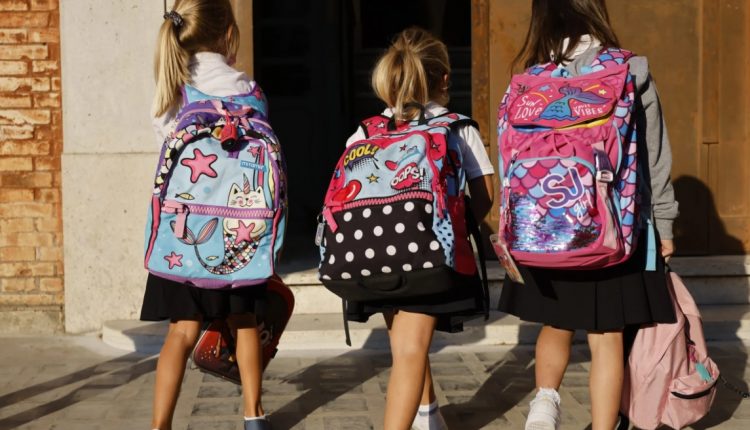 Ema approves Pfizer vaccine for children aged 5-11 years
Ema approves Pfizer vaccine for children aged 5-11, 90.7% efficacy: two injections at three-week intervals
The Ema's Committee for Human Medicinal Products (CHMP) has recommended granting an extension of the indication for the Covid-19 Comirnaty vaccine to include use in children aged 5-11 years.
Developed by BioNTech and Pfizer, the vaccine is already approved for use in adults and children aged 12 years and above.
CHILD HEALTH: LEARN MORE ABOUT MEDICHILD BY VISITING THE BOOTH AT EMERGENCY EXPO
EMA: LOWER DOSE FOR CHILDREN OVER 12 YEARS OLD
The European Medicines Agency informs in a note that "in children aged between 5 and 11 years the dose of Comirnaty will be lower than that used in people aged 12 years and older (10 µg compared to 30 µg).
The vaccine will be administered with two injections into the muscles of the upper arm, spaced three weeks apart".
EMA AGENCY: 90.7% EFFICACY, TESTS ON 2,000 CHILDREN
The text also states that 'the efficacy of Comirnaty was calculated in almost 2,000 children aged 5-11 years who had no signs of previous infection.
These children received either the vaccine or a placebo (a dummy injection)."
"Of the 1,305 children who received the vaccine," it goes on to say, "three developed Covid-19 compared with 16 of the 663 children who received the placebo.

This means that, in this study, the vaccine was 90.7% effective in preventing symptomatic Covid-19 (although the true rate could have been between 67.7% and 98.3%)."
BENEFITS OUTWEIGH RISKS, THAT'S WHAT MOVED EMA OVER THE VACCINE IN CHILDREN
The most common side effects in children aged between 5 and 11 years are similar to those in people aged 12 years and older: they range from pain at the injection site to tiredness and headache, to redness and swelling at the injection site, muscle pain and chills.
These effects are generally mild to moderate and improve within a few days of vaccination.
The Chmp therefore concluded that the benefits of Comirnaty in this age group outweigh the risks, particularly in those with conditions that increase the risk of severe Covid-19.
The safety and efficacy of the vaccine in both children and adults will continue to be closely monitored, and the Ema's Committee for Human Medicinal Products will send its recommendation to the European Commission for a final decision.
Read Also:
Covid, Gynaecologist: 'Third Dose Recommended For Pregnant Women. Lymph Nodes And Cycle? Transient Alterations"
Covid, WHO: 'By March 2 Million Deaths In Europe'. Alarm For Intensive Care
Source: