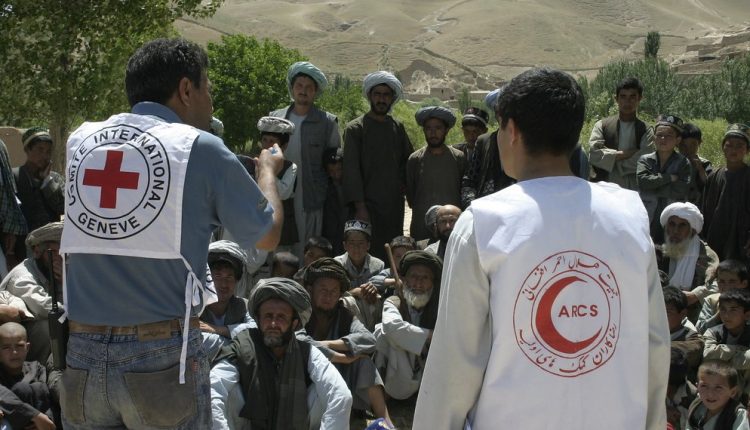 Francesco Rocca (President of the Red Cross): 'The Taliban are letting us work in Afghanistan'
Afghanistan, the president of the Red Cross explained that in the coming days a representative of the organisation will go to Kabul to meet the new government authorities
"At the beginning I cannot hide that there was great concern about the humanitarian programmes that the Red Cross and Red Crescent has had in Afghanistan for several years.
Now, however, I can say that the situation has remained essentially the same" and "in the coming days our representative will go to Kabul to meet the new government authorities.
We remain committed to our work and do not intend to abandon the population".
Afghanistan, as assured by the president of the International Federation of Red Cross and Red Crescent Societies (IFRC), Francesco Rocca
The president was speaking at a virtual press conference to present the report on 'Climate crisis and Covid-19'.
Rocca recalled that the organisation boasts "activities in some 20 provinces of the country, thanks to a strong network built over time, through which in recent years we have managed to strengthen civil society, despite all the difficulties".
Not even the fall of the government and the arrival of the Islamic Emirate of the Taliban on 15 August has slowed down Ifrc's activities: "We are not suffering any particular threats from the new authorities. The challenge now is to receive and distribute aid.
We are reorganising ourselves and working night and day to meet the same challenges we have traditionally worked on.
COVID-19 IN AFGHANISTAN AND THE REST OF THE WORLD, RED CROSS PRESIDENT: 'THERE ARE STILL COUNTRIES WHERE ONLY 1% OF THE POPULATION HAS RECEIVED THE VACCINE'

"In the world today there are still countries where only 1.2/1.3% of the population has been vaccinated and this is frustrating, it is absolutely unfair: in the West we are now talking about administering the third dose, even the fourth in some countries.
Leaders must relaunch their commitments to fight against this inequality," said Francesco Rocca.
According to Rocca, governments need to act through "multilateralism" and in this sense follow more the recommendations and actions of the World Health Organisation because "the WHO is itself an expression of multilateral action because it was born from an agreement between States".
Rocca clarified: "I am not naive, I am aware of the difficulties of the moment we are going through".
According to the executive, however, "more attention is needed for disadvantaged and poor countries".
Read Also:
Afghanistan, ICRC Director-General Robert Mardini: 'Determined To Support The Afghan People And Help Men, Women And Children Cope With The Evolving Situation'
Afghanistan, Emergency's Coordinator In Kabul: "We Are Worried But We Continue To Work"
Afghanistan, The Taliban Enter The Panshir Valley: Emergency's Hospital In Anabah Is Reached
Source: