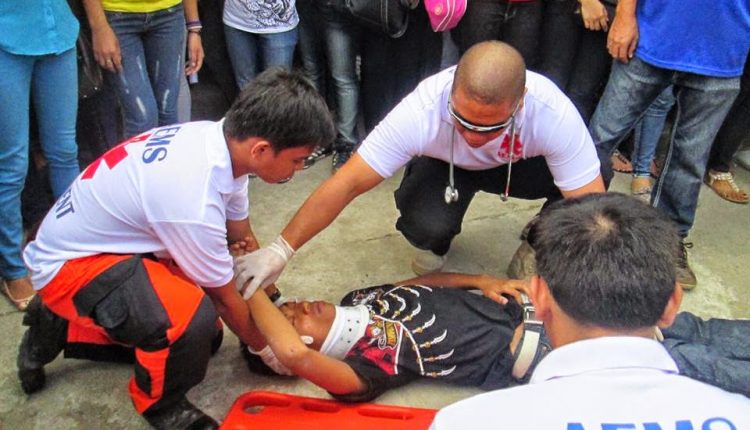 Let's start the countdown to EMS ASIA 2018! - Here's the welcome message
DAVAO – Its happening. EMS Asia 2018, organized by The Asian Association for Emergency Medical Services (AAEMS), will be taking place in the beautiful tropical country of the Philippines. The event will occur at Davao City, one of the well-developed city in the Philippines.
Asia EMS 2018 will be hosted by the Southern Philippines Medical Center (SPMC) – Department of Emergency Medicine, Department of Health Region XI, City Government of Davao, and Central Davao 911 and it is in collaboration with the Philippine College of Emergency Medicine – EMS Committee
Chairman Benedict Edward Valdez, MD, FPCS, FPSST and Vice-chair Faith Joan Mesa-Gaerlan, MD, MS, FPCEM of the Department of Emergency Medicine, SPMC Organizing Committee expects to welcome colleagues and participants of the event. In the EMS Asia 2018 official website, their welcome message reads:

Dear Colleagues, It is our distinct pleasure and honor to host you all in the beautiful and vibrant city of Davao, Philippines for most prestigious international conference of emergency medical services in Asia and the Pacific – the 5th Asian EMS Conference – EMS ASIA 2018.

"Towards Synergy in Emergency Care," this year's theme, propels all congress participants to focus their concerted efforts towards providing quality, effective and culturally-appropriate emergency health care for peoples in Asia and all over the world. As development continues to happen in many countries in Asia, initiatives dedicated to strengthening health management systems for emergency care delivery is paramount.
Research and education form the cornerstone of EMS practice in Asia. innovations in teaching-learning strategies, standardizing EMS curriculum and infusing technology in the practice of telemedicine, dispatch, disaster risk management and resuscitation are just a few examples of interesting topics to be discussed in the conference.
While EMS systems in many parts of Asia are at various stage of development, we hope that this year's conference will provide the platform for extensive discussions of how we can move forward and assist one another to improve outcomes for health emergencies – with the leadership of the Asian Association for Emergency Medical Services (AAEMS).
Mabuhay and welcome!
Further, the event is sponsored by the Journal of Emergency Medical Services (JEMS) and AMR Foundation for Research and Education. EMS Asia 2018 is a 3 day event, specifically on June 17 to 19, 2018 at SMX Convention Center Davao.
The gathering is hoped to build and promote a better and more sustainable EMS program in the Philippines and the whole of Asia.