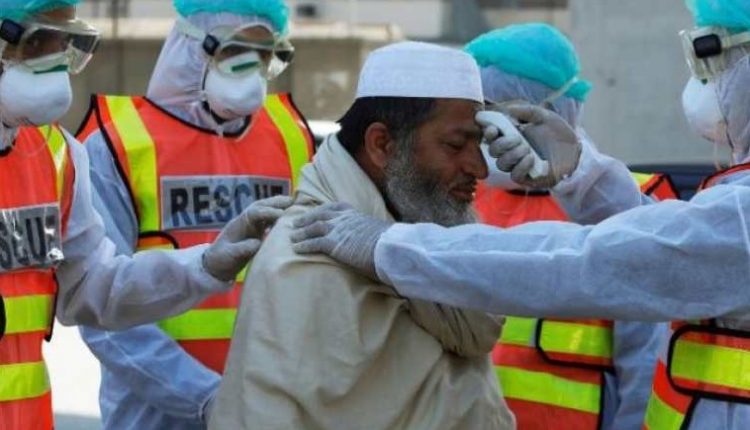 Major Infectious Diseases in Pakistan other than Coronavirus
Major Infectious Diseases in Pakistan: Covid 19, one of the strains of coronaviruses continues to be a source of threat for people worldwide due to its highly contagious nature and range of manifestations from common colds to more severe diseases like the central East respiratory syndrome and extreme acute respiratory distress syndrome (1).
Although, coronavirus has created a perturbing situation in Pakistan, it is equally essential to be aware of some of the other common and dangerous bacterial and viral diseases present in Pakistan that continues to impact the health of people residing and traveling here for the past few decades (2, 3).
Forms of transmission of major infectious diseases in Pakistan
The underlying etiology for the continued transmission of these diseases could be attributed to the majority of the population living in a state of deprivation with limited resources.
The scarcity of health, educational and economic resources and reforms puts the population in some provinces even at a higher risk of acquiring such infections (3).
This is evident by the fact that the World Health Organization (WHO) has ranked Pakistan 122 out of 190 countries in terms of the quality of health care standards available for the population (4).
There are several viral infectious diseases prevalent in Pakistan
There are several prevalent viral diseases present in Pakistan.
Out of these, Hepatitis A and E have a high probability of transference due to the unhygienic eating and cleaning habits in the rural population (5, 6).
The risk of Hepatitis B and C transmission is also high due to the customary ill-practices in low-standard workplaces such as transfusing blood without screening and sharing of razor blades, injections, and dental or medical equipment without sanitizing (7, 8).
Regardless of the risk, it is recommended for the people traveling to Pakistan to get vaccinated for Hepatitis A and B (9).
Some other dangerous viruses present within Pakistan are poliovirus, measles, mumps, and rabies as well as viruses with vector-borne transmission such as dengue, yellow fever, Crimean-Congo hemorrhagic fever, and Chikungunya.
Although Poliovirus has been eradicated from the rest of the world, many cases continue to be reported in Pakistan and some other regions in Africa (3).
In addition to this, the dengue virus also continues to pose a high risk of viral infection in Pakistan since its outbreak in 2010 (10). Furthermore, HIV/AIDS virus transmission in Pakistan is also rapidly increasing (3).
Some common Bacterial diseases present within Pakistan include Typhoid and tuberculosis.
The risk of acquiring typhoid in Pakistan is high due to the contaminated food and water.
Infectious diseases in Pakistan: CDC advice for travellers
CDC recommends travelers using its vaccine, as typhoid bacteria in Pakistan are resistant to many antibiotics, including ceftriaxone making it difficult to treat this infection (9).
Tuberculosis is another very prevalent condition in Pakistan with an estimate of 562,000 people in Pakistan affected with it in 2018 posing the fifth-greatest burden of TB overall in the world (11).
These infectious diseases constitute a great risk to the health of individuals residing within Pakistan as well as travelers.

The Government of Pakistan and several other organizations, including the WHO is working to raise public awareness by introducing medical programs to train more physicians and paramedical staff to combat these diseases.
However, there is an urgent need for the Pakistan government to ensure access to more hospitals and to improve the health care system as well as to take effective preventive measures to reduce the rate of viral and bacterial disease transmission (4).
Article written for Emergency Live by Dr Rabia Anees
READ ALSO:
Ambulance In Asia: What Are The Most Commonly Used Stretchers In Pakistan?
Emergency Medical Technician (EMT) Roles And Functions In Pakistan
Situation Of Intensive Care Units In Pakistan During Covid -19 Pandemic
REFERENCES AND SOURCE:
Haqqi A, Awan UA, Ali M, Saqib MAN, Ahmed H, Afzal MS. COVID-19 and dengue virus epidemics in Pakistan: A dangerous combination for an overburdened healthcare system [Internet]. Vol. 93, Journal of Medical Virology. John Wiley and Sons Inc; 2021 [cited 2021 Jan 30]. p. 80–2. Available from: /pmc/articles/PMC7300443/?report=abstract
Pakistan Major infectious diseases – Demographics [Internet]. [cited 2021 Jan 30]. Available from: https://www.indexmundi.com/pakistan/major_infectious_diseases.html
Khalil AT, Ali M, Tanveer F, Ovais M, Idrees M, Shinwari ZK, et al. Emerging Viral Infections in Pakistan: Issues, Concerns, and Future Prospects [Internet]. Vol. 15, Health Security. Mary Ann Liebert Inc.; 2017 [cited 2021 Jan 30]. p. 268–81. Available from: https://pubmed.ncbi.nlm.nih.gov/28636447/
Speaking About the Most Common Diseases in Pakistan [Internet]. [cited 2021 Jan 30]. Available from: https://borgenproject.org/common-diseases-in-pakistan/-3
Pakistan – Traveler view | Travelers' Health | CDC
Dengue Outbreak in Pakistan: Symptoms, Cure & Prevention (globalvillagespace.com)