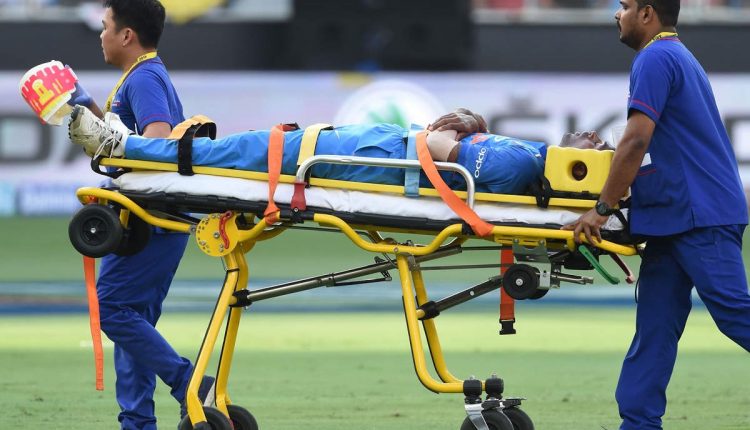 Ambulance in Asia: what are the most commonly used stretchers in Pakistan?
Ambulance in Asia: In Pakistan, initiatives taken by Rescue 1122 and few other philanthropic organizations have improved the status of pre-hospital care in several cities of Punjab.
However, underdeveloped provinces of Pakistan still lack a proper system of EMS relying on the ambulance network services to majorly assist in the transportation of patients from the site of the accident to the nearby hospital or in between different healthcare facilities; emphasizing the importance of good quality stretchers.
Read also: Emergency Medical Technician (EMT) Roles And Functions In Pakistan
So far, the most common types of stretchers used in the ambulances and health care centers of Pakistan are the following:
1)      Automatic Loading Stretcher for Ambulance (Model YXH-3B)
This type of stretcher is marked by the ability of the legs to fold automatically when loading the stretcher into the vehicle.
This feature makes it convenient for a single person to manage it. It is made up of high-quality aluminum alloy pipes and has an adjustable back and foamed cushion to make the patient feel comfortable.
Moreover, the stretcher can be locked and secured in its position in the ambulance and is light in weight with a load-bearing capacity of up to 159 kg (1).
2)      Aluminum Alloy Foldaway Stretcher-4 fold ( Model YXH-1F2)  
The purpose of this folding stretcher is to carry injured patients within the hospitals, site of accident and emergency centers.
It is made of high strength aluminum alloy and waterproof leather materials.
This stretcher can be folded in both transverse and longitudinal directions and has a flexible handle, handbag, and outrigger.
It is light in weight and portable with a load-bearing capacity of less than 159kg (2).
3)      Aluminum Alloy Foldaway Stretcher-2 fold ( Model YXH-1F1)
This folding stretcher with an outrigger is also made of high strength aluminum alloy and waterproof leather.
It is made with an orange fabric which is anti-cracking, easy to clean, and water and fireproof.
It is usually used in the emergency wards for transferring wounded people on different surfaces.
It is light in weight, portable, and can be folded for easier handling or storage (3).
4)      Spine Board (Model YXH-1A6A)
It is made of Polyethylene material and consists of safe belts to carry injured patients at the site of sports or outdoor to hospitals and ambulance. It can also be used while doing an x-ray due to its translucent nature (4).
5)      Aluminum Alloy  Scoop Stretcher (Model YXH-4A)
Scoop stretchers are detachable in nature and are commonly used for lifting patients with severe injury or fractures from one surface to another, i.e. from the ground to the ambulance. It reduces the risk of complications that can occur as a result of undesirable movements by securing the position of the patient.
In addition to the easy use of this stretcher, it has a great feature that allows the removal of the stretcher from the back of the patient without moving the patient. It is usually used at the site of injuries or disasters (5).

6)      Basket Stretcher YXH-6A
This stretcher is mainly used during a variety of emergency situations in Pakistan due to its flexible and robust nature.
It has special sling equipment that allows lifting and secured positioning while transporting the patient within the helicopter. In addition to this, it is also fireproof in nature (6).
It is often used in search and rescue operations especially in confined spaces or slopes.
It comes with a power coated monocoque aluminum frame and is used for emergency evacuation or for the horizontal lifting of the patient in an open area (7).
Although varieties of stretchers are available in Pakistan, their use in the majority parts of the country is still limited due to the poor establishment of pre-hospital emergency care.
However, with new platforms emerging there is a hope of its efficient and effective use all across the country in near future.
Article written for Emergency Live by Dr Rabia Anees
Read Also:
Stretchers In The UK: Which Are The Most Used?
Basket Stretchers. Increasingly Important, Increasingly Indispensable
Nigeria, Which Are The Most Used Stretchers And Why
Self-Loading Stretcher Cinco Mas: When Spencer Decides To Improve Perfection
Organization Of Rescue Network And Ambulance Use In Pakistan
Covid-19 Emergency In Pakistan: The Future Lies With The Vaccine
Source and References:
1.       automatic loading ambulance stretchers – mobi medical supply (medical-stretchers.com)
2.       Aluminum Alloy Stretcher 4-Fold With Carrying Bag YXH-1F2 – Medixia Online 
3.       Aluminum Alloy Folding Stretcher (coscharismedical.org) 
4.       Ambulances and Stretcher – Qazzafi Surgical Pakistan (crediblepk.com)
5.       Aluminum Scoope Stretcher YXH-4C – Medixia Online
6.       Basket Stretcher YXH-6A – Medixia Online
7.       Basket stretcher – All medical device manufacturers (medicalexpo.com)