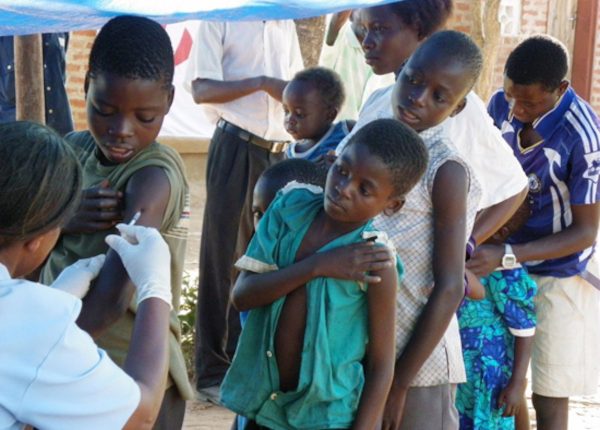 Millions of doses of Covid vaccine due to expire in disadvantaged countries
Covid in disadvantaged countries: in Africa only 10% of the population is vaccinated, but in December more than 100 million doses were rejected or destroyed at risk. Unicef denounces storage problem
Disadvantaged countries and Covid: Unicef's appeal
Providing vaccines against Covid-19 to disadvantaged countries is fine, but the drugs must not be allowed to expire: this is an appeal by the United Nations Children's Fund (Unicef), which says that in December alone more than 100 million doses were rejected or destroyed by governments because they were at risk.
The figure was given this week by Etleva Kadilli, head of the organisation's delivery division, during a speech at the European Parliament.
According to Kadilli, the problem is exacerbated by insufficient storage capacity in many countries
Kadilli spoke about Covax, a vaccine supply and distribution mechanism supported by the UN.
According to Kadilli, after an initial phase affected by drug shortages, the situation had improved by the end of 2021, although there was still the problem of expiry dates.
Nigeria, the most populous country in Africa with almost 200 million inhabitants, has also been destroying doses because they had expired.
On 7 December, health executives and journalists witnessed bulldozers bulldoze a landfill in the capital Abuja to remove more than a million AstraZeneca doses.

According to Faisal Shuaib, director of the National Primary Health Care Development Agency, the decision was taken to reassure Nigerians about the transparency and effectiveness of the immunisation programme, while also countering the spread of conspiracy theories.
The World Health Organisation (WHO) has calculated that around 12 million doses of AstraZeneca have been inoculated in Nigeria to date.
Today, the proportion of the population in Africa that has been vaccinated is around 10%, far below that in Europe or North America.
Read Also:
Emergency Live Even More…Live: Download The New Free App Of Your Newspaper For IOS And Android
Omicron Variant: What Is It And What Are The Symptoms Of The Infection?
Covid, Study From South Africa: 'Omicron Variant More Resistant To Vaccine But Causes Milder Symptoms'
Source: