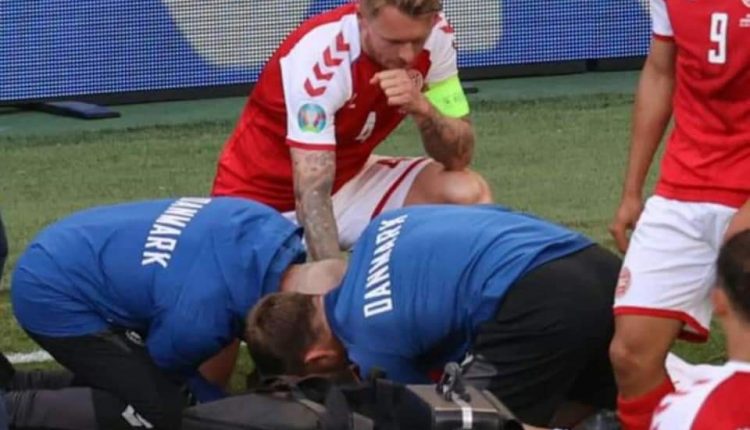 Morten Boesen, Denmark's doctor: 'Eriksen was dead, we brought him back'
Christian Eriksen "was gone, he was practically dead. We performed life-saving first aid for cardiac arrest. How close were we to losing him? I don't know, but we brought him back. It all happened so quickly, I'm not a cardiologist: the Rigshospitalet specialists will talk about the details
Denmark's national football team doctor, Morten Boesen, in the press conference convened on Eriksen
The meeting with the press was organized to provide updates on the health conditions of the 29-year-old Danish and Inter midfielder, who yesterday suffered a cardiac arrest on the pitch, as confirmed by the same health authorities, and is now hospitalized at Rigshospitalet in Copenhagen to continue examinations and investigations.
Christian Eriksen is "in good spirits and so far all the tests seem fine"
At the moment, the cause of the illness is still unknown: "This is one of the reasons why he is still in hospital.
That's one of the reasons why he's still in hospital. It's to find out what happened," the doctor added, stressing however that "under the circumstances, Eriksen is fine. He is alert and responds in a relevant and clear way."
In the conference, one of the managers of the national team explained that the national team players were able to talk to their team-mate via video call.
All of them also received psychological assistance during the night spent at Hotel Marienlyst, which is hosting the Danish national team.
Everyone showed their character," explained Peter Moeller.
Everyone has their own way of coping with the situation and consequently of needing help: some need to talk a lot, others don't".
CARDIAC RESUSCITATION? VISIT THE ZOLL STAND AT EMERGENCY EXPO
Yesterday's match against Finland resumed after the players had been informed about Eriksen's condition and had been able to talk to him.
"Christian doesn't remember much, he was worried about us and his family. He is the one who asked us to come back and play," revealed Danish coach Kasper Hjulmand, who had this morning expressed doubts about whether he would return to the pitch to play the rest of the match.
"My players were in shock, but this event should unite us for the next matches. It will not be easy but I think we will succeed."
Read Also:
Denmark-Finland, Heart Massage For Eriksen: In Hospital In Copenhagen, He Is Conscious
European Resuscitation Council (ERC), The 2021 Guidelines: BLS – Basic Life Support
Source: