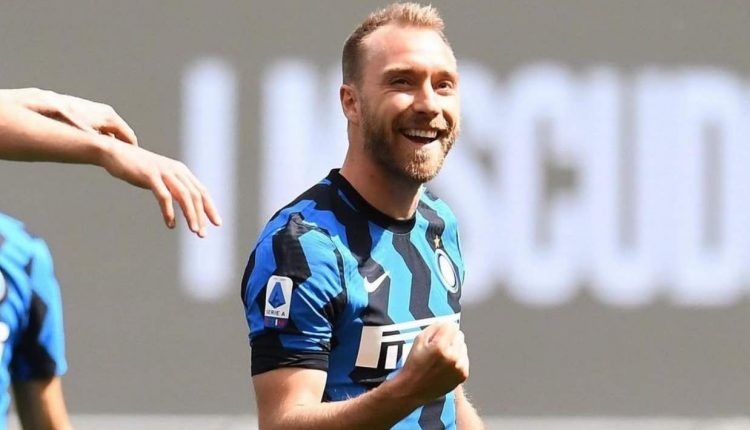 Denmark-Finland, heart massage for Eriksen: in hospital in Copenhagen, he is conscious
Christian Eriksen is conscious and undergoing tests at Rigshospitalet in Copenhagen. The Danish Football Association has released a tweet after the 29-year-old Inter midfielder fell ill on the pitch during Denmark's Euro 2020 clash with Finland
Another update followed shortly after: "Christian Eriksen is awake".
ERIKSEN FALLS ILL ON THE PITCH
Christian Eriksen fell ill on the pitch during the Denmark-Finland Euro 2020 match.
The Inter midfielder suddenly fell to the ground and was immediately brought to the pitch by the medical staff, who tried to resuscitate him for several minutes, including heart massage.
The player was then carried off the pitch on a stretcher, covered by sheets. The match at the Parken stadion in Copenhagen was obviously suspended.
ERIKSEN HOSPITALISED, DENMARK-FINLAND RESUMED
The Euro 2020 match between Denmark and Finland will resume at 20.30 at the Parken Stadion in Copenhagen.

This was announced by the Danish Football Association, explaining that "the players have been confirmed to be fine".
Uefa also confirmed: "The match will resume at the request of the players of both teams.
The last four minutes of the first half will be played, then there will be a 5-minute interval followed by the second half."
Read Also:
Cardiac Arrest In Spectators In German Football Stadiums
Football, Arturo Vidal Hospitalised In Chile For Covid: 'Get Vaccinated'
CPR In Pregnant Women: Complications And Studies
Source: