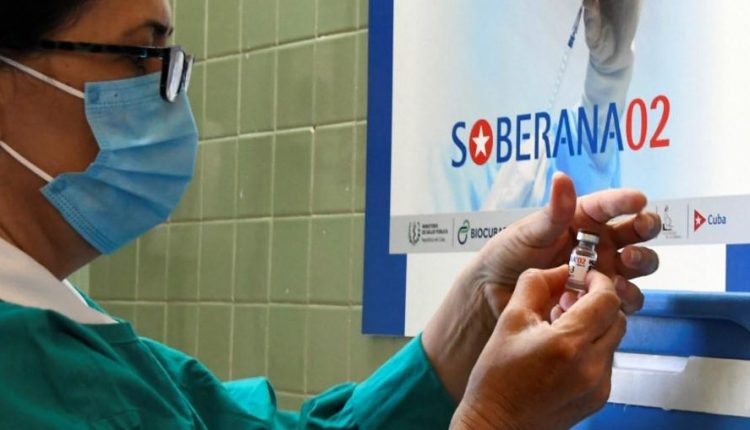 Our Worlds in Data, ranking the world's most vaccinated countries against Covid: Saudi Arabia first, Cuba second
Covid vaccines: with 83.2% of the population with the full vaccination schedule, Cuba ranks among the countries leading the anti-COVID-19 immunisation, according to Oxford University's Our Worlds in Data website
Countries most vaccinated against Covid: Cuba's pride
With 83.2 % of the population having the full vaccination schedule, Cuba is among the countries leading the anti-COVID-19 immunisation, according to the global reference site Our Worlds in Data, cited by Prensa Latina.
The prestigious web page, which belongs to the University of Oxford, placed on Wednesday 8, the big island of the Antilles in second place in the /ranking/ of both partial and complete vaccination, surpassed only by the United Arab Emirates and followed by Portugal.
The data of this web statistic indicate that 55.3% of the world's population has received at least one injection of vaccine against COVID-19, and that 8.28 thousand million doses have been injected worldwide, although only 6.3% of people in countries with low incomes have received at least the first injection of an anti-COVID-19 immunogen.
In Cuba, 90 % of the population has received at least one dose of Abdala, Soberana 02 or Soberana Plus anti Covid vaccine
In the case of Cuba, despite its difficulties and its status as an underdeveloped country, more than 10 million of its inhabitants (about 90% of the total population) have received at least one dose of Abdala, Soberana 02 or Soberana Plus -all domestically produced vaccines, and 9 305 674 people already have the full schedule, Minsap reported at the close of 6 December.

On Tuesday, 7 December, the Centre for State Control of Medicines, Instruments and Medical Devices approved the authorisation of the emergency use of the immunogen Soberana Plus in the paediatric population over two years of age, convalescent of COVID-19, and in the next few days the percentage of the population vaccinated must be increased, a necessity to achieve herd immunity against SARS-COV-2.
In addition, the anti-COVID-19 reinforcement vaccination campaign has been underway since November, already accumulating more than 440 000 Cubans with the extra dose of protection.
Cuba's vaccination strategy against the deadly virus is a key factor in controlling the intense outbreak of the pandemic that has put the national health system under strain in recent months.
Read Also:
Cuba, Unicef Donates Dexamethasone To Children's Hospital: To Treat Covid Positive Patients
Covid Vaccine, Cuba To Start Trial Administration To 1.7 Million Inhabitants
Source: