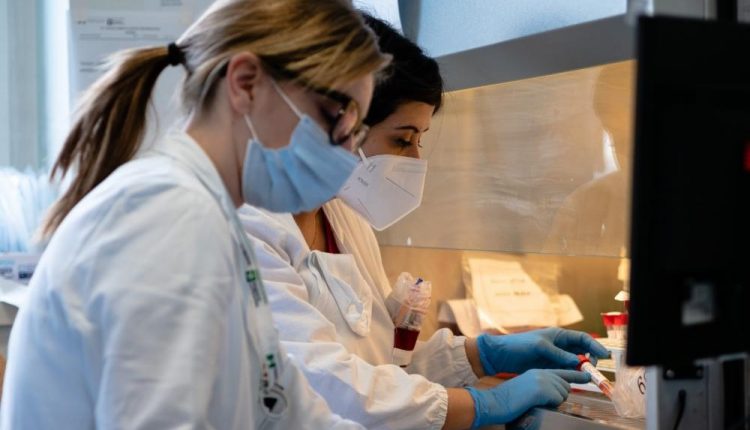 South Africa replicates Moderna vaccine: clinical trials from November
Afrigen Biologics is replicating Moderna's vaccine in South Africa: 'Aim to produce its own, also for future pandemics'
A replica of the anti-Covid-19 vaccine from US multinational Moderna has been produced in laboratories in South Africa, which could start clinical trials in November and promises large-scale production to support immunisation campaigns in the sub-Saharan region.
The feat was carried out by Afrigen Biologics, a Cape Town-based company, in collaboration with the World Health Organisation (WHO). The trials were initiated after Moderna made it clear that it would not apply exclusivity to its patent.
According to Caryn Fenner, lead researcher at African Biologics, the results of the research are 'very significant'.
Her thesis is that the success of the trials will ensure the ability to 'produce our own vaccines in Africa for the future, in case of new pandemics and other diseases with a significant impact on the continent'.
The vaccine developed in Cape Town is based on messenger RNA technology and uses the 1273 sequence, the same one used by Moderna
To date, only 10% of the population of Africa has been immunised against Covid-19, compared to 80% in Europe, North America, China and Australia.
In recent days, a study on the spread of the new coronavirus by researchers from the Malawi-Liverpool-Wellcome Trust Clinical Research Programme has received international press coverage.

According to the study, around 80 per cent of the population in Malawi had already contracted some kind of Covid-19 variant last July, before Omicron emerged.
Read Also:
Emergency Live Even More…Live: Download The New Free App Of Your Newspaper For IOS And Android
Swabs Chaos, What To Do And When To Do It: In Italy Infectious Diseases Experts Provide Clarity
US Paediatricians Warn: 78% More Covid Cases Among Children In One Week
COVID-19: Rapid Test, How It Works And Effectiveness
Source: