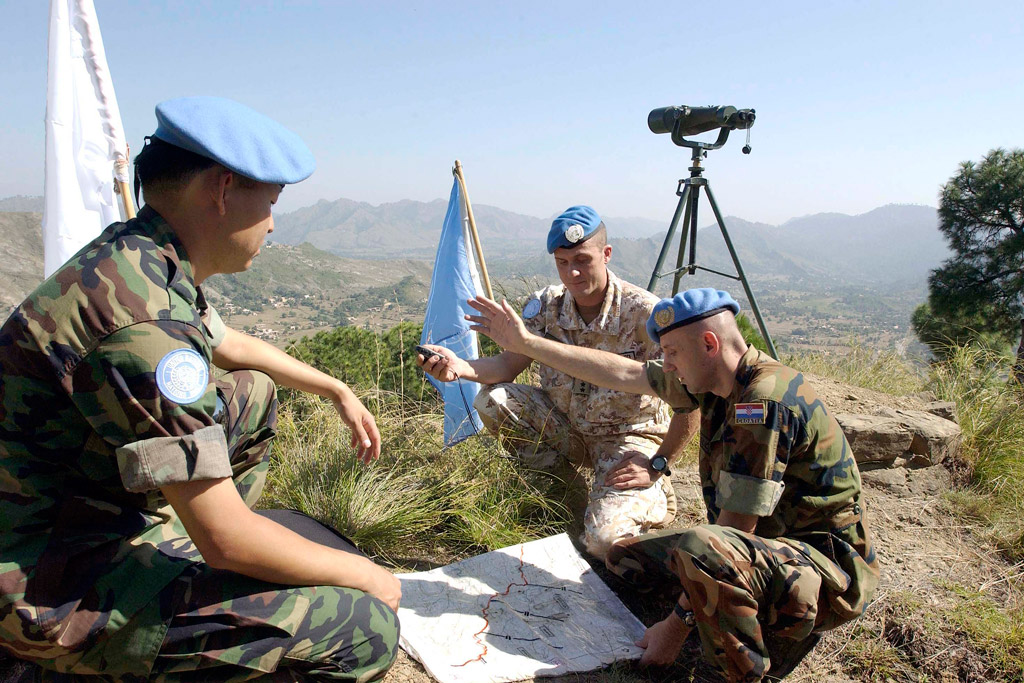 Swedish Major General appointed to head UN observer mission in India and Pakistan
Peacekeepers from the UN Military Observer Group in India and Pakistan (UNMOGIP) at the Line of Control that separates the two countries. UN Photo/Evan Schneider
United Nations Secretary-General Ban Ki-moon has appointed Major General Per Lodin of Sweden as the head of the United Nations mission tasked with monitoring the ceasefire line between India and Pakistan.
Major General Lodin succeeds Major General Delali Johnson Sakyi of Ghana, who completes his two-year assignment as Chief Military Observer and Head of Mission for the United Nations Military Observer Group in India and Pakistan (UNMOGIP) on 2 July.
With a military career in the Swedish Army beginning in 1978, Major General Lodin most recently held the position of Director of Procurement and Logistics for the Swedish Armed Forces.

According to the Security Council mandate given in resolution 307 of 1971, UNMOGIP observes and reports on ceasefire violations along and across the Line of Control and the working boundary between the South Asian neighbours in Jammu and Kashmir, as well as reports developments that could lead to ceasefire violations.
Read Also:
Emergency Live Even More…Live: Download The New Free App Of Your Newspaper For IOS And Android
Covid, WHO: 'United States With Most Infections, Then India And United Kingdom'.