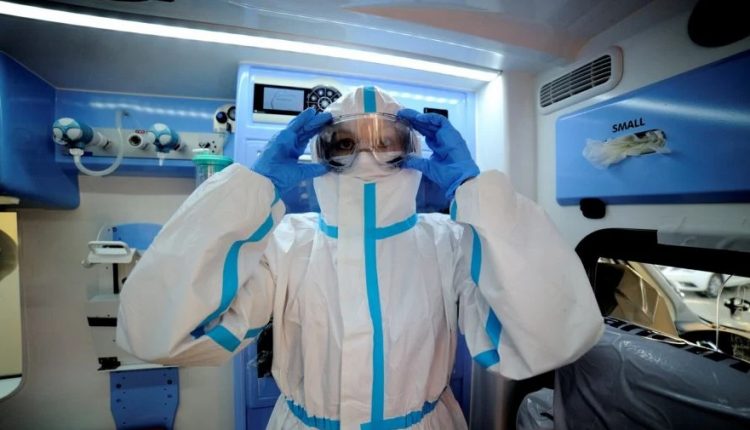 The South African Covid variant is causing concern: those arriving from seven African countries are banned from entering Italy
The new variant, called South African, will be at the centre of a meeting convened by the World Health Organisation (WHO). And seven countries are 'blocked' by Italy
South African' variant: the new variant of Covid-19 detected in South Africa will be the focus of a meeting of the World Health Organisation (WHO) today
The meeting will decide whether the strain, identified as 'B.1.1.529', should be considered of 'importance' or 'concern' in the light of its infectiousness and 'high level of mutations'.
Reports of the variant have prompted some governments, such as those of Britain and Israel, and also Italy, to introduce entry restrictions from some southern African countries.
According to Maria Van Kerkhove, a WHO expert, "not much is known about the variant yet", but there is concern about "the high number of mutations", as this feature "may have an impact on the development of the virus".
Financial markets reacted to the pandemic fears today.
Japan's Nikkei 225 lost 2.9 per cent and Hong Kong's Hang Seng 2.1 per cent.
The entry restrictions introduced in several countries were challenged by South Africa's foreign ministry, which called them "hasty".
NEW SOUTH AFRICAN VARIANT, HOPE SIGNS ORDINANCE BANNING ENTRY FROM 7 AFRICAN COUNTRIES

"I have signed a new ordinance banning entry into Italy for those who have been in South Africa, Lesotho, Botswana, Zimbabwe, Mozambique, Namibia, Eswatini in the last 14 days.
Our scientists are working to study the new variant B.1.1.529.
In the meantime we are following the path of maximum precaution".
This was stated in a statement by the Minister of Health, Roberto Speranza.
Read Also:
Africa Health 2021: Resilience And Sustainability Key To Strengthening Health Systems In Africa
Ema Approves Pfizer Vaccine For Children Aged 5-11 Years
Source: