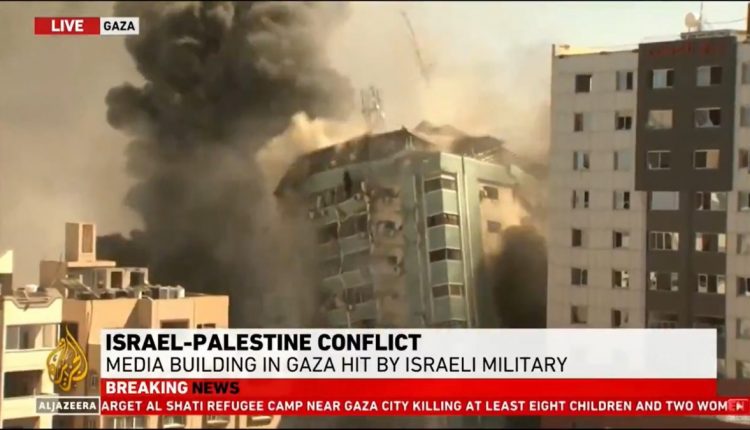 Violence in Gaza, refugee camp bombed. UN to Israel: 'war crimes at risk'.
The on violence in Israel and the Gaza Strip may constitute war crimes: this is the warning issued by the UN High Commissioner for Human Rights, Michelle Bachelet, after a bombing that killed at least ten people in a Shati refugee camp in the Palestinian region
In a statement issued from Geneva, she appealed to both the government in Tel Aviv and the Palestinian party Hamas.
UN challenges to Israel
Bachelet mentioned "the crisis triggered in the Sheikh Jarrah neighbourhood in occupied East Jerusalem by threats of forced evictions of Palestinian families, the heavy presence of Israeli security forces and violence at the Al-Aqsa mosque during Ramadan, the serious escalation of attacks from and against Gaza and the shocking incitement to racial hatred and violence in Israel".
The High Commissioner called on the government in Tel Aviv to take measures to stop clashes and aggression between extreme right-wing groups and settlers, on the one hand, and Palestinian citizens of Israel, on the other.
In the statement, specific reference is made to the riots and murders that took place in the cities of Lod, Jaffa, Ramle and Haifa.
It also denounced the lack of police intervention in the face of "violent aggression" against Palestinians.
According to consistent sources, ten people, including eight children, died in the Israeli raid that hit the refugee camp during the night.
The incident occurred in Shati, inhabited by some 90,000 displaced persons in the north of the Gaza Strip. Ten members of the same family, the Abu Hatabs, lost their lives.

Middle East, Israel bombs and destroys a building housing Al Jazeera and Associated Press
The building in Gaza City which housed the editorial offices of the American news agency Associated Press and the pan-Arab broadcaster Al Jazeera collapsed today after being hit by an Israeli air force raid.
According to consistent sources, the building had been evacuated before the bombing following a communication from Tel Aviv forces. The building also contained flats and other offices.
ISRAEL: "THERE WERE HAMAS MILITARY ASSETS IN THE BUILDING"
In a message circulated on social media, the Israeli armed forces confirmed that they had carried out the raid, causing the building to collapse.
Tel Aviv's claim is that the building contained "military assets" belonging to Hamas, which is accused of using civilians as "human shields".
Read Also:
Israel/Gaza, International Committee Of The Red Cross (ICRC): Civilians Are Paying A Heavy Price In The Escalation In Israel And Gaza / VIDEO
Source: