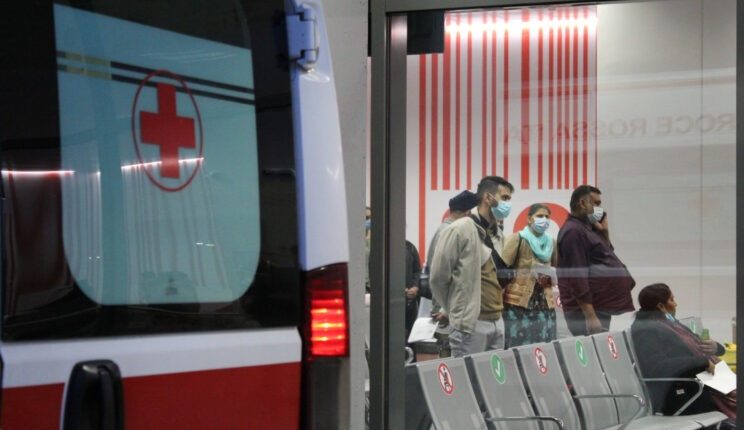 WHO: 'Indian variant of Covid is present in 44 countries worldwide'.
Indian variant to Covid, according to WHO the highest number of cases of variant B.1,617, after India, was detected in the UK
Indian Covid variant, WHO report
The World Health Organisation has found the variant behind the explosion in the number of covid-19 cases in India in dozens of other countries around the world.
First appearing in India in October, the B.1.617 mutation was detected in sequences uploaded to the Gisaid database from 44 countries in all six WHO regions.
This was announced by the World Health Organisation, adding that it had received 'notification of detection in five other countries'.
Apart from India, where there are more than 250,000 deaths from the coronavirus, the highest number of cases of variant B.1,617 was detected in the UK.
Classified this week by the WHO as 'of concern', the mutation joined the list of three other variants, those that first appeared in the UK, Brazil and South Africa, which are considered more dangerous than the 'original version' of the coronavirus because they are more contagious, deadly or resistant to certain vaccines.
The Indian variant was added to the list because of its higher contagiousness.

Read Also:
Ambulance Service In India: A Couple Offers An Ambulance To Pune EMS
Covid In India, Speculation On Health Transport: Ambulance Service Company Owner Arrested
Covid, UK Sends Life-Saving Medical Equipment To India
Source: