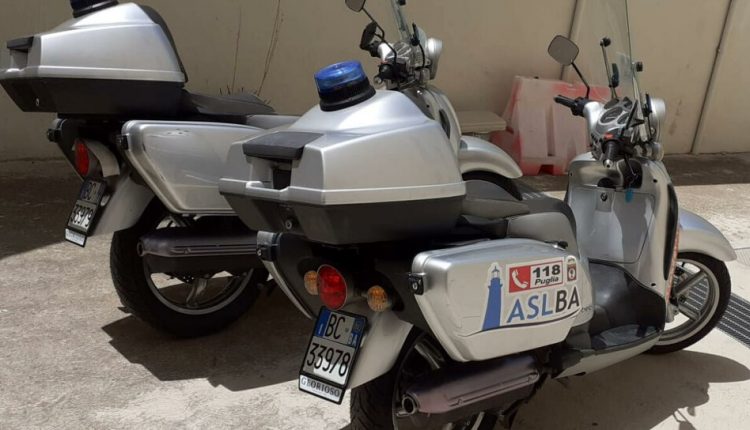 G20 in Italy: fixed and mobile units for Covid swabs and 118 medical motorbikes for first aid
The appointments scheduled in Matera and Brindisi for the G20 have activated the Bari Local Health Authority, which has prepared a plan that provides fixed garrisons and mobile units for swabs and 118 emergency medical motorbikes
G20, the objective is "360° health support"
This is what the managers of the Asl of Bari want to achieve for the G20 planned in Matera on 29 June.
Therefore, mobile and fixed units to perform antigenic tests and molecular swabs, beds in Bari, Monopoli and Altamura, a field hospital in the city and 118 medical cars and motorbikes equipped for first aid emergencies deployed in the territory.
"The Prevention Department and the Health Directorate have taken care of every single aspect of the organisation of health services to support the international delegations arriving in Bari – comments the General Director Antonio Sanguedolce – from the epidemiological surveillance procedures, to the provision of beds in various wards of the hospitals closest to the crossroads of the event, to the activation with dedicated vehicles of the emergency and urgent care network".
The tests will be carried out by the Department's operators on board a mobile clinic made available by the GVM Care & Research Group.
A mobile team of health operators will also be at the G20 in Matera
A mobile team of operators coordinated by the nurse Fabio Specchia will also be operative and will ensure anti-Covid tests and all the activities foreseen by the epidemiological surveillance procedures in the hotels of the city hosting the delegates.
The ASL's support to the G20 also includes the activities of the hospital network coordinated by Dr. Silvana Fornelli. St. Paul's and the Hospital of Venus are ready for any needs with beds available especially in the red areas, such as Cardiology.

Perinei Hospital in Altamura and San Giacomo Hospital in Monopoli have also been activated for the health safety of the delegates, as they are proximity hospitals, closer to Matera, the venue of the event, and Brindisi, the place of arrival.
MOBILE CLINICS? VISIT TECNICAR ITALIA'S STAND AT EMERGENCY EXPO
G20, the 118 will be present with ambulances, medical bikes and PMAs
Finally, the company 118 will be present on the territory with medical cars, medical motorbikes and an advanced medical service (PMA) fixed in Piazza Prefettura in Bari, equipped with beds, cardiological first aid and all the first aid equipment.
SETTING UP SPECIAL MOTORBIKES: VISIT THE INTAV STAND AT EMERGENCY EXPO
Read Also:
Italy, From 28 June Without A Mask Outdoors: The Cts' Decision
Vaccine, Sirleaf (Oms): "Licensing Of Covid Vaccines In Three Months Or Patent Moratorium"
Source: