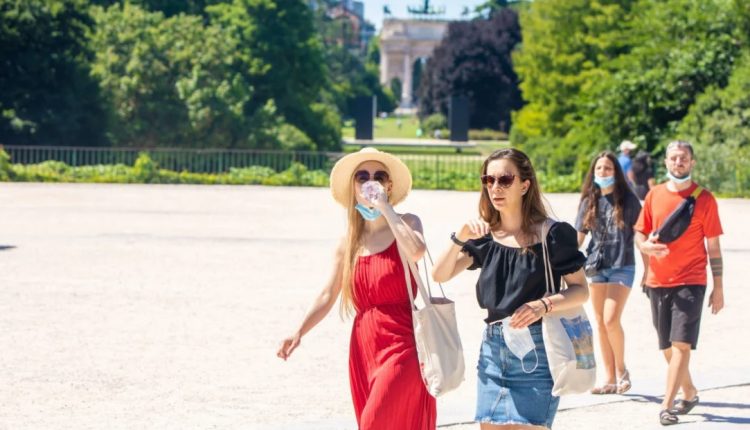 Italy, from 28 June without a mask outdoors: the Cts' decision
The mask, even outdoors, must always be kept at hand: it must be worn in case of queues and crowds, as well as on public transport
From 28 June, it will no longer be compulsory to wear a face mask outdoors.
"From 28 June, we will no longer be obliged to wear masks outdoors in white zones, but always in accordance with the precautionary guidelines laid down by the CTC," Health Minister Roberto Speranza announced yesterday evening.
ITALY, MASK OUTDOORS: THE CTS NOTE
The CTS, reads a note signed by Silvio Brusaferro, "has addressed the question posed by the Ministry of Health about the desirability of maintaining the obligation to wear masks in the current epidemiological scenario and believes that: masks are one of the most effective means of reducing the circulation of the virus; the epidemiological scenario is characterised by an incidence stably and significantly below 50 cases x 100. 000 inhabitants in seven days, indicative of a contained circulation of the SARS-CoV-2 virus; this will result in a national picture that from next week will see all regions in the white zone".
On the basis of these data," the note continues, "the CTS believes that in the current epidemiological scenario, with all the regions in the white zone from 28 June, there are conditions in the so-called white zones to overcome the mandatory use of masks outdoors, except in contexts where there are conditions for an assembly (e.g. markets, fairs, queues, etc.) that people must always carry with them. It should also be strongly recommended that fragile and immunocompromised people and those around them wear masks.

In addition, 'it should always be worn in health care environments according to the protocols in place; the obligation to wear the mask in all means of public transport should always be maintained; the provisions and protocols established for the safe exercise of economic, productive and recreational activities should be respected'.
Read Also:
Covid Vaccine, Che Guevara's Daughter Visits The Palermo Hub
Brussels Court Orders AstraZeneca To Deliver 50 Million Doses To The European Union
Source: