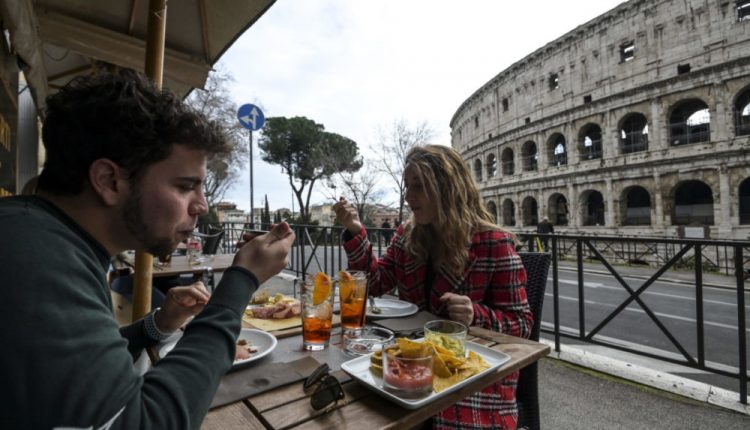 Italy, Istituto Superiore di Sanità: 'Rt index still falling, all Italy in white zone'".
Rt settles at 1.1, all Italy is in the white zone. No Region, therefore, changes colour. Not even Sicily, which was the most at risk in the yellow zone
Rt index decreases in Italy, all regions are in white zone
According to the draft weekly monitoring report of the Ministry of Health and the Higher Institute of Health on the progress of the Covid epidemic in our country, it is 1.1 compared to 1.27 last week.
There has been a slight increase in the incidence, from 68 to 69 cases per 100,000 inhabitants (in the period 9-15 August), while real-time data shows a substantial stability, 73.6 as of yesterday against 73 of last Thursday.
The Cabina di Regia's draft weekly monitoring also shows that there are 18 Regions classified as being at moderate risk.
The remaining three regions, Lazio, Lombardy and Veneto, are at low risk.
The monitoring states that "no Region exceeds the critical threshold of occupancy of beds in intensive care or medical areas.
The ICU occupancy rate is increasing at 4.9%: we went from 322 inpatients (on 10 August 2021) to 423 (on 17 August 2021).
The occupancy rate in medical areas nationwide increased to 6.2%, with inpatients rising from 2,880 on 10 August to 3,472 on 17 August".
No Region, therefore, changes colour: they are all in the white zone

Not even Sicily, which was the most at risk of the yellow zone, considering that the occupation of intensive care beds is just under 10%.
The document also points out that "twelve regions report resilience alerts.
None reports multiple resilience alerts," while the number of new cases not associated with transmission chains remains stable: 15,021 compared to 15,026 the previous week.
The percentage of cases detected through contact tracing increased slightly (33% vs. 32% last week), while the percentage of cases detected through the appearance of symptoms decreased (46% vs. 47%).
Finally, 21% were diagnosed through screening activities.
Read Also:
Italy, Change In Quarantine Times For Covid Positive Contacts
Italy, 7,162 New Cases Of Covid. Increase In Admissions And Intensive Care
Source: