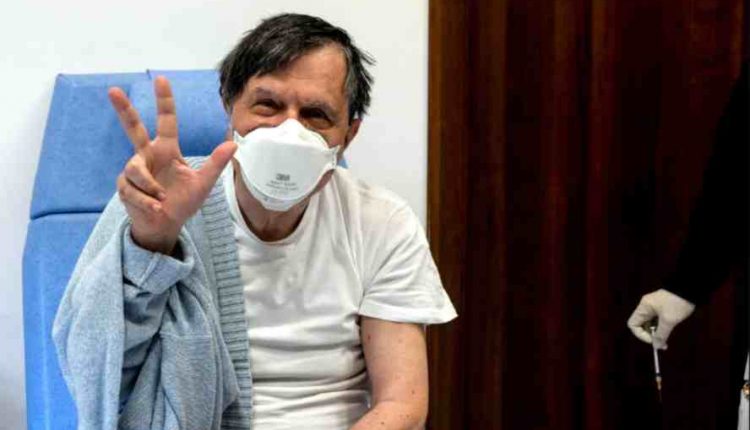 Third dose for Nobel Prize winner Giorgio Parisi: 'Fear of vaccination is irrational'
Third dose of Covid vaccine for Giorgio Parisi. The physicist from Sapienza University received the additional dose to complete the primary vaccination cycle: "It is essential for those who are particularly at risk due to age or pathology"
Third dose of Covid-19 vaccine for Giorgio Parisi, winner of the 2021 Nobel Prize in Physics
On Saturday 16 October, the physicist from Sapienza University received the additional dose to complete the primary vaccine cycle at the Umberto I University Hospital in Rome.
From the very beginning it was clear," he said, "that Covid was a disease that could have easily caused more than half a million deaths in Italy if the containment measures had not been in place.
These were sufficient to reduce deaths from an extremely high 130,000, but would have continued indefinitely had there not been the possibility of vaccines.
Vaccines have stopped the increase in cases that there has been this summer because of the Delta variant, and have been crucial in allowing us to live a life that is becoming more and more normal.

Parisi continues: "The third dose is crucial for people who are particularly at risk both in terms of age and other diseases, so I gladly do it because it greatly strengthens the defences of the first two doses, which although substantial are somewhat diminishing as time goes by.
The fear of vaccination is irrational,' concluded the Nobel laureate.
Read Also:
What To Know About Booster Shots And Third Dose Of The COVID-19 Vaccine
WHO: "Only 3.6% Of People In Africa Are Immunised, Third Doses In Rich Countries Are Enough"
Source: