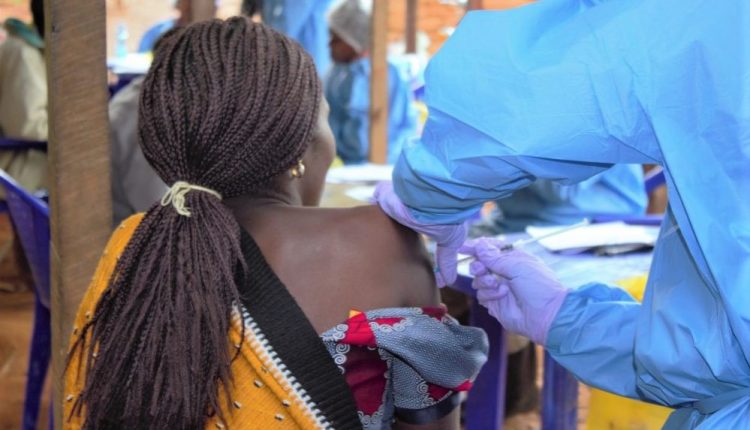 WHO: "Only 3.6% of people in Africa are immunised, third doses in rich countries are enough"
The WHO regional director for Africa denounces: "Additional doses to those already vaccinated are political decisions that take precedence over scientific knowledge"
WHO: in Europe, 70% of the population has received two doses of the vaccine, while in Africa only 3.6% of citizens are immunised
This inequality is fuelling protests and denunciations of injustice by sub-Saharan leaders.
"As long as rich countries take vaccines off the market, Africa will never reach its goal," said Matshidiso Moeti, African regional director of the World Health Organisation (WHO).
"In some countries, extra doses are given to those who are already vaccinated," she continued.
"These are political decisions that take precedence over scientific knowledge, as there is still no consensus that vaccines lose their effectiveness over time."
WHO warns of limits to Covax action in Africa
According to an article published in the magazine 'Jeune Afrique', the goal of Covax – the dose distribution project supported by the UN, where the European Union is one of the main contributors – is to reach 40% of immunised people in low-income countries by March 2022. A goal that is increasingly distant.
"551 million doses have been promised to the continent, but only 16% have been delivered," complained Aurélia Nguyen, executive director of the 'Facility Covax' office of Gavi, the international organisation specialising in distribution.

The solidarity of 'Team Europe', comprising the 27 Member States and the EU institutions, seems to be struggling: 37 million doses have been donated – most of them of the AstraZeneca serum – compared to 156 in the United States.
French MEP Chrysoula Zacharopoulou, Vice-President of the Development Commission and member of the Covax Board of Shareholders, sent a letter on 8 September to the President of the European Commission, Ursula von der Leyen, asking for an additional €4 billion effort from the European Union.
The figure would correspond to the International Monetary Fund's (IMF) assessment of the target of 60% vaccination coverage in low-income countries by the end of the first half of 2022.
Von der Leyen, however, did not go beyond her July promise to distribute 200 million additional doses, through the Covax tool, by the end of the year.
An insufficient effort, according to 'Jeune Afrique', to reduce inequality in access to vaccines.
Read Also:
Covid, The UN Alarm: 'African Hospitals Lack Oxygen, Mortality Rate Rises By 50%'
Covid, WHO: 'United States With Most Infections, Then India And United Kingdom'.
Source: