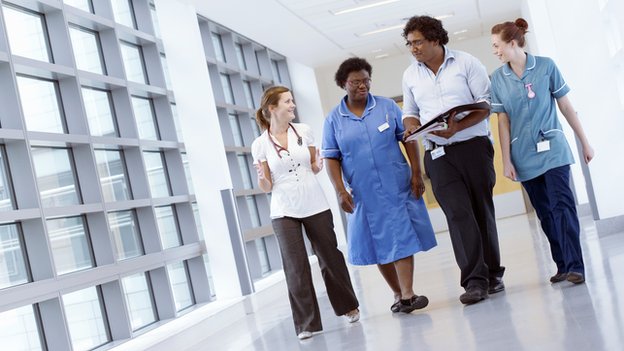 Irish Health Service Executive - Wanna find positions in the Healthcare of Ireland?
The Irish Health Service Executive (HSE) is the largest employer in the state and aims to be an Employer of Choice, offering a wide range of challenging career opportunities which could contribute to improve the health services, the public service in Ireland.
Through the Irish Health Service Executive job search it is possible to search for posts in Nursing, Medical, General Support and much more. Required data:
name
profession(s) of interest
mobile number (international format)
personal email address
Please do not forward CVs.
You may receive an alert and an email when the HSE's National Recruitment Service next run a recruitment campaign that may be of interest to you.
Want to read more about how to get a job in the HSE:
Recruitment Process- How to apply for a job and what to expect
Recruitment Licence/Codes of Practice -Recruitment in the HSE is subject to the provisions of the Public Service Management (Recruitment and Appointments) Act, 2004 and is regulated by the Commission for Public Service Appointments (CPSA). Appointments are subject to the Codes of Practice published by the CPSA.
Eligibility Criteria – Under Section 22 of the Health Act, the HSE is responsible for setting and approving qualifications for appointments to HSE posts.
Overseas Candidates – Information about living and working in Ireland.
Validation of non-irish qualifications – Information about people graduated in Speech and Language Therapy, Occupational Therapy, Podiatry and Radiography (Diagnostic and Radiation Therapy) with non-Irish qualifications and who wish to work with the HSE.
Careers Portal – guidance website for graduates, school leavers and career changers.
Find the link below to further information about the Jobs section of the Health Service Executive.