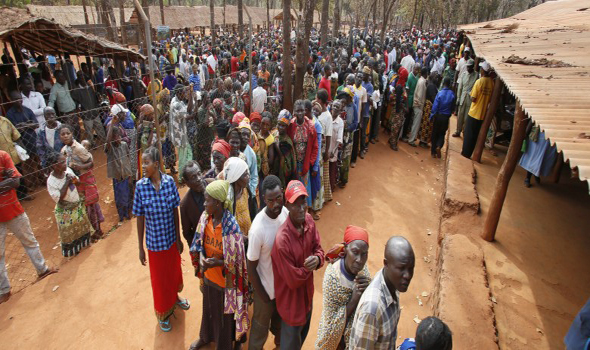 Mozambique, Margarita Loureiro (UNHCR): thousands fleeing Cabo Delgado and rejected by Tanzania
Mozambique under attack from jihadist fanatics: 'The testimonies are all similar, for months: people fleeing the violence in Cabo Delgado arrive in Tanzania; they are transferred to a centre where they are filed and then taken back to the bridge that forms the border between the two countries. There they are simply told that they are not allowed to enter Tanzania and that they must return to Mozambique
Margarita Loureiro, head of the office of the United Nations High Commission for Refugees (UNHCR) in the province of Cabo Delgado, more than 82,000 square kilometres of natural deposits in the far north of the country.
Reached by telephone after UNHCR reported cases of border refoulement of people fleeing from the Mozambique region into the neighbouring country
Cabo Delgado is partially controlled by jihadist-inspired militias known locally as Al Shabaab, who have been claiming affiliation with the Islamic State group since last August, when they seized Macimboa da Praia, the province's port hub.
From this location the militiamen conduct attacks throughout the region.
On 24 March they attacked Palma, a strategic hub in the mining sector where many foreign nationals live, mostly employees of multinationals that have invested millions of dollars in the exploitation of the Cabo Delgado deposits.
According to the latest communiqués released by UNHCR, 11,000 people have fled Palma, on foot and by boat.
Hundreds of civilians lost their lives in the attack, but the exact number has not yet been confirmed.
The siege of the city ended on 30 March, when Mozambique's regular armed forces resumed their siege after several days.
Loureiro, who is based in the capital Pemba, about 350 kilometres south of Palma, says that 'in the last two weeks, more than 1,000 people have come here and reported being repatriated against their will from neighbouring Tanzania'.

According to her, the UNHCR began to notice the first "irregularities" at the border last year, to the point that "in December 2020, a border monitoring visit was carried out, which documented several cases of forced returns".
Mozambique: Loureiro points out that this situation does not seem to have stopped after the Palma attack, which has intensified the flow of people fleeing, including to the north across the border
"We continue to hear testimonies of people being forced from the border point of Mtambaswala, in Tanzania, to cross the bridge that connects the two countries to the border of Negomano, on the Mozambican side".
The UNHCR director reiterates that the High Commission "will continue to collect testimonies, which to date have come from both returnees and border officials" and will monitor the situation.
Loureiro also appeals to Tanzania.
"We would like to remind you that all member countries of the 1951 Geneva Refugee Convention and the 1969 African Union Convention on the same subject are obliged to respect the key principles of these documents: that of access to the asylum system and the so-called 'non refoulment' principle, i.e. the principle that refugees cannot be sent back to countries where there is a real threat to their lives."
Read Also:
Mozambique, Displaced Families Reaching The COVID-19 Hotspot Where Red Cross Just Opened A Treatment Center – VIDEO
Red Cross In Mozambique Against Coronavirus: Assistance To Displaced Population In Cabo Delgado
Source: