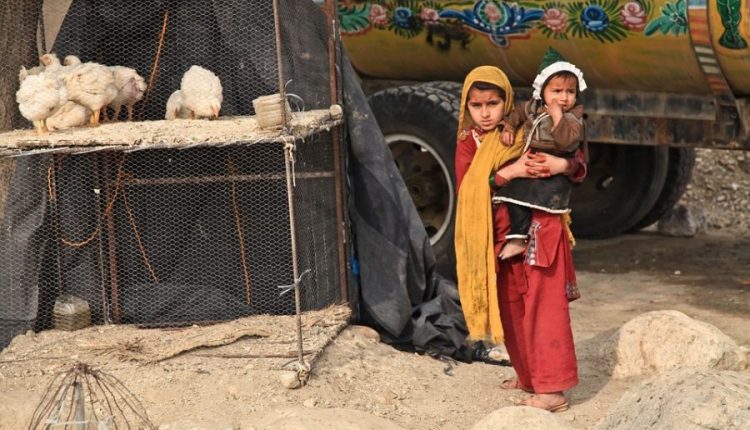 UN warns Afghanistan: "Food stocks are running out"
UN about Afghanistan: the United Nations explains that if the international community does not mobilise the country will enter a food crisis
The United Nations (UN) has warned of an imminent food crisis in Afghanistan
Food stocks in the country, which also depends on international aid, are set to run out by the end of the month if the international community does not mobilise soon to allocate new funds and send aid.
Ramiz Alakbarov, Deputy Special Representative and Humanitarian Coordinator for Afghanistan for the United Nations, told a press conference from Kabul: "It is extremely important that we prevent Afghanistan from descending into another humanitarian catastrophe by taking the necessary steps to provide the essential food that this country needs at this time.
And this is to provide food, health and protection services and non-food items to those in dire need."
Alakbarov went on to warn that more than half of all children under the age of five suffer from acute malnutrition, while a third of adults do not have sufficient access to food.
With the proclamation of the Islamic Emirate by Taliban guerrillas in mid-August and the exit of US troops two days ago, Afghanistan is facing a new phase of violence that is also affecting its economy.
The prices of basic products have risen and many activities have come to a standstill because of the clashes and the exodus of thousands of refugees, both internally and abroad.

Threatening the stability of the country is the militancy of the Islamic State – Khorasan Group (Isis-K).
Yesterday, Mark Milley, Chief of Staff of the US Armed Forces, said that the Pentagon believes it is "possible" to coordinate with the Taliban to counter this armed movement.
Read Also:
Afghanistan, ICRC Director-General Robert Mardini: 'Determined To Support The Afghan People And Help Men, Women And Children Cope With The Evolving Situation'
Afghanistan, Emergency's Coordinator In Kabul: "We Are Worried But We Continue To Work"
Afghanistan, Thousands Of Refugees Hosted By Red Cross Centre In Italy
Source: