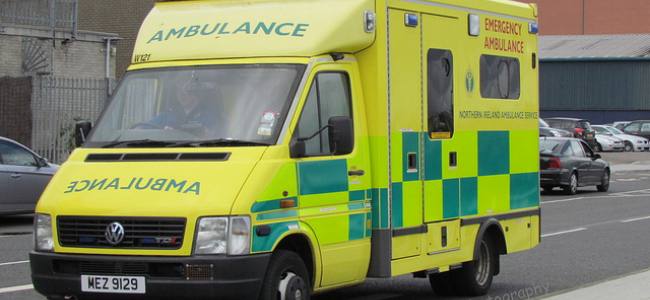 Baby born in ambulance in Leominster
LEOMINSTER — A special gift was delivered on Central Street yesterday with the help of the fire department.
"Babies are born everyday and firefighters just get to help once in a while," said department deputy Dan Kirouac Tuesday morning about the delivery of the newborn at approximately 9 a.m. in the back of a department ambulance.
He didn't yet know if the newborn was a boy or a girl, but said there were no complications reported by the EMS personnel who assisted in the delivery.
According to Kirouac, department firefighters were called to the Central Street address to transport the new mother, in labor at the time, to the hospital.

When they arrived, he said, the mother and father were in a car in the front of their home and the father reported the mother's water had broken and she had started to deliver the newborn.
She delivered minutes later in the back of the ambulance, said Kirouac.
The new mom, also in good condition, was transported to HealthAlliance Hospital in Leominster.