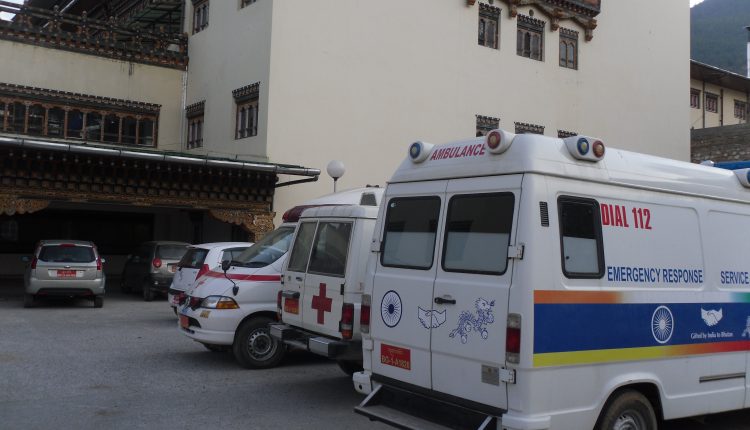 Bhutan's Healthcare and Emergency Medical Services
Bhutan's Healthcare sector is one of the government's utmost precedence in its structure of advancement and innovation. In fact, Bhutan's Ministry of Health has seen the health issues and other related concerns as an urgent concern.
The Kingdom of Bhutan is a sovereign nation that is located in the direction of the eastern ends of the Himalayas mountain range. Bhutan is grouped into 20 districts, and further into 205 village blocks. Municipalities were also formed as an avenue for administration. What about Bhutan's Healthcare services?
Importance of the Healthcare sector for Bhutan
As stated in the public policy of Bhutan, healthcare is a component of the country's Gross National Happiness and that it should be accessible and affordable to every individual.
The authorities of the Kingdom of Bhutan have also establishing moves in order to ensure a safe and healthy environment for all its citizens. Further, the free and easy access to basic public health services has been being advocated, as well as the provision of both traditional and modern medicines.
Emergency Medical Services: improving the country's services
In year 2017, Bhutan's Ministry of Health has received Emergency Medical Training Equipment which is deemed to be part of the Bhutan Foundation's programs. Currently, Bhutan Foundation has been making ways to improve the country's emergency medical services. This initiative has an in-progress partnership with the Emergency Medical Services Division (EMSD). The EMSD is under the country's Ministry of Health and the Jigme Dorji Wangchuck National Referral Hospital (JDWNRH).
Further, the bestowed items were comprised of training guidebooks and other training equipment such as adult, child, and neonatal manikins. These tools can be of use for the improvement of training among health workers and other concerned individuals which can be in resuscitation, intubation, and birth simulations. The donated training equipment was planned to be distributed to Jigme Dorji Wangchuck National Referral Hospital, Mongar Eastern Regional Referral Hospital, and Gelephu Central Regional Referral Hospital.
Bhutan's Healthcare: the Bhutan Foundation
The Bhutan Foundation has been operating hand in hand with the Ministry of Health and Jigme Dorji Wangchuck National Referral Hospital in order to advance the deliverance of crisis and emergency medical services in Bhutan. The Bhutan Foundation, which started its operation in year 2009, has been helpful in the preparation and training of over 290 doctors and nurses involved in the emergency trauma care. Its first responders trained were 146 taxi drivers and 30 nuns, and 23 ambulance drivers in complex first aid. In addition, there were 38 doctors and nurses that have been certified as local trainers in order to continue the multifaceted emergency medical trainings in the country.
Recently, the Bhutan Foundation donated a Nu 2.5 Million worth of SimuLab TraumaMan and training supplies to the National Emergency Education Center (NEEC), JDWNRH. The TraumaMan provides a realistic human simulation for advanced trauma training. Through the aid of this technological advancement, the trainers and learners will be able to experience factual medical simulations. These simulations will provide realistic clinical situation, active training and response to the learners. It is hoped that this will promote learning and facilitate a more comprehensive and competent learning environment among medical professionals.
In year 2017, a Nu 40 million worth of education and training paraphernalia were provided by the Bhutan Foundation to the country. It is aimed to help construct and enhance the capacity of health professionals in Bhutan.
Truly, these schemes are very much helpful to the country's emergency response system and the advancement of its personnel's skills and workforce.