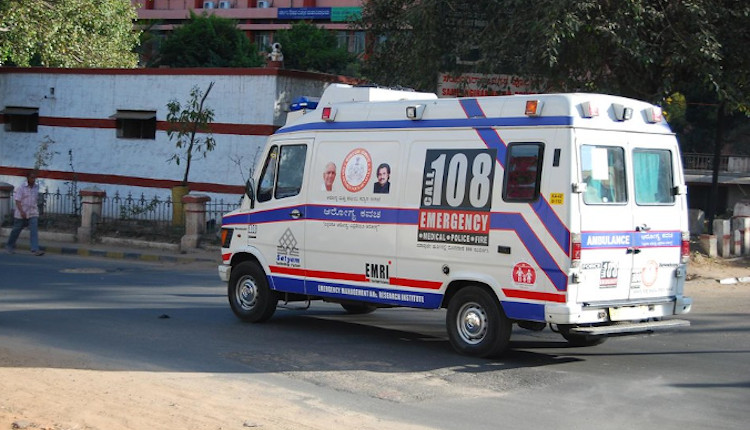 Crazy ambulance charges in India: COVID patients delivery costs more than a flight
Many people in India are facing a widespread plague: the growth of ambulance charges. It seems that many ambulance drivers are setting very high fees to COVID patients' families. But in some states, also "normal" patients are experiencing this condition.
"A fee higher than a flight ticket to Europe", this is the definition of the Times of India. Patients and their families allegedly have to pay these crazy ambulance charges to be delivered for a few kilometres to the nearest hospital, or to home.
Too high ambulance charges in many states throughout India. People's complaints
In reply to these episodes, some states governments established regular charges for ambulances. The state of Maharastra had to step in after a peak of complaints in June because of crazy ambulance charges. It seemed people had to pay around Rs 30,000 for an ambulance to take deliver them for 10-15 km. We are speaking of about 3,000 per kilometer. In Pune, where the average price for ambulance transportation is Rs. 544.00, had to pay Rs 8,000 for 7 km.
In Kolkata, people are complaining because private ambulance services have increased charges up to Rs 6,000 – 8,000 to deliver COVID patients for 5 km. Plus, if the ambulance has been cleaned and sanitized, they charge Rs 3,000 extra. An inhabitant of Hyderabad had to pay Rs 11,000 to deliver the uncle from a hospital to another. The complaint reported by the Times of India was also about the kind of equipment on that ambulance. The witness reported there were no ventilators and no trained paramedic onboard. Ambulance services in Bihar are increasing at least 5 to 10 times the normal price for transportation.
On the other hand, there are some states, like Goa and Himachal Pradesh where COVID patients transportation are free of charge. At the moment it seems many are expanding the complaints to the various Governments in order to clarify this situation.
READ ALSO

SOURCES and REFERENCES