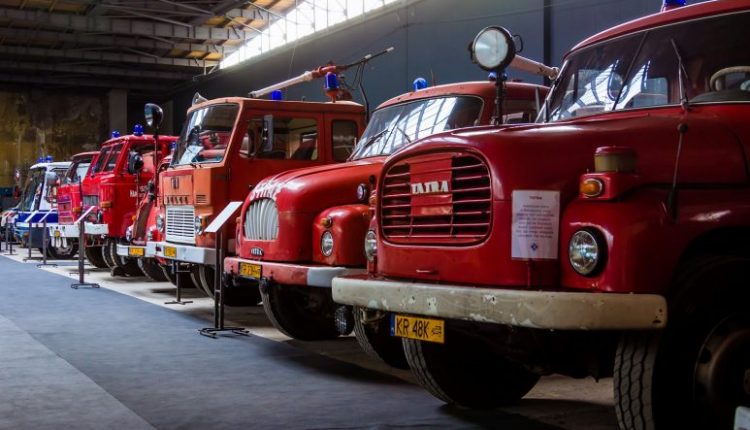 Emergency Museum / Poland, the Krakow rescue museum
The Krakow Rescue Museum, the only one of its kind in all of Poland, collects and exhibits vehicles and memorabilia related to various fields of medical rescue, such as air, sea and road, as well as other kinds of rescue services like the Fire Brigade and Police history
The Krakow Rescue Museum is run by the city's volunteer fire brigade
Currently the collection includes over 40 rescue vehicles, among which it is possible to admire, a Sanitarna FSO Warszawa 203A, which in the years 1963-1970 belonged to the provincial health transport board of Krakow, a PZL W-3A Sokół helicopter built in 1994 and a Żuk A18H ambulance, one of the symbolic vehicles of the states of the former Soviet Union and today the only one in the world of its kind.
Another rescue vehicle produced in Poland in the city of Nysa that has made the history of the Soviet Union is the Nysa 522 Ambulance, of which is possible to see a specimen from the Hungarian National Ambulance System at the "Spadoni Emergency Museum", Museum of emergency vehicles and equipment located in the province of Parma, Italy.
Also, the UAZ 469B police car used to support and protect the movements of Pope John Paul II in Poland, an extremely valuable vehicle with a great history behind it.
In addition to the wonderful vehicles used for the protection of human lives, a beautiful and comprehensive exhibition on the history of the Krakow rescue service was prepared for visitors, dedicated to the Fire Brigade and the city's Voluntary Rescue Society.

Rescue Museum, a guided tour through the history of Krakow's rescuers
The Krakow Rescue Museum also carries out educational activities through programs created mainly for children and young people with the mission of transmitting the knowledge and all the passion behind the rescue professions.
For this purpose, a special ambulance has been prepared and set up for educational purposes, in which the participants of the activities can see and experience firsthand what a paramedic's work consists of.
In recent years, the vehicles and equipment of the Rescue Museum have been preserved in different places and have been available to visitors only to a limited extent due to the lack of a place to host the collection.

Now, thanks to the collaboration with the Municipal Engineering Museum, some fire engines and ambulances are presented in Nowa Huta, in an air hangar adapted to the exhibition function.
Read Also:
Emergency Museum: The London Ambulance Service And Its Historic Collection / Part 2
Emergency Museum / Holland, The National Museum Of Ambulance And First Aid Of Leiden
Sources:
Wozniakiewicz.pl; Polska Organizacja Turystyczna;
Link:
http://wozniakiewicz.pl/muzeum-ratownictwa/
https://www.polska.travel/pl/muzea/muzeum-ratownictwa-w-krakowie