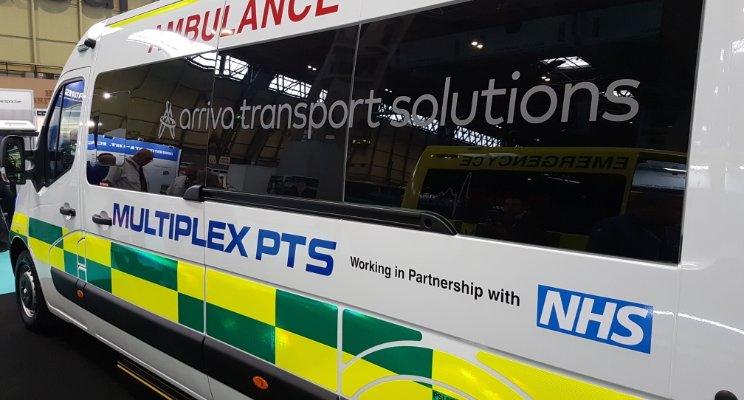 The Multiplex Renault Ambulance for the NHS: the launch
Arriva Transport Solutions and Blue Light Service launched a multi-functional ambulance: the Multiplex Renault Ambulance for the NHS
At NEC 2017 in Birmingham, the Emergency Service Show was full of innovations, which have been a daily occurrence. In particular, as James Wilson, the Communications and Engagement Officer at Arriva Transport Solutions reported, the Arriva Transport Solutions and Blue Light Service launched a multi-functional ambulance for the NHS.
The vehicle features a Renault Master chassis and accommodates seated patients, wheelchairs and a stretcher in various configurations. Precisely, it can carry six seated passengers, three wheelchairs, or four seats and a stretcher.
The vehicle, such as the other ones in its range, has been designed to be flexible and versatile during its activity. As the Operations Director Steve Law affirms that this ambulance can be converted from a stretcher vehicle to carrying three wheelchairs, very quickly.
Johnny Fieldhouse, from Blue Light Services, affirms that with this new vehicle, it will mean that ambulance staff will not have to click in seats and if they have a stretcher they won't have to take the clamps out – this new system will save a lot of time.