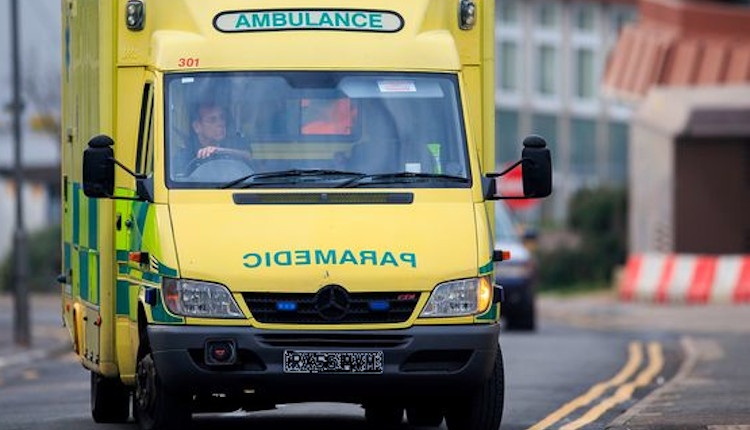 NHS asks for harsher sentences for who assaults ambulances and emergency workers
North East Ambulance Service sends a letter to the UK Ministry of Justice to ask for tougher sentences for who attacks ambulances and emergency workes, like paramedics.
The violence and frequency of ambulances and emergency workers assaults have left the NHS concerned. Today, on 7 August 2020, the North East Ambulance Service, in particular, wrote in a letter that its crews are anxious for their own safety when they have to dispatch.
Assaults on emergency workers consultation: letter to the Ministry of Justice
In the last 14 days, the North East Ambulance Service experienced 7 physical assaults against ambulance staff, one of them involved a newly qualified paramedic being chased by an armed bystander with a 9-
inch kitchen knife and another where a paramedic was punched in the stomach and was unable to continue her shift.
The association expressed deep concern at the increase in the severity of assaults since the beginning of July, which they have not experienced before. According to their Executive Management Group, the Assaults on Emergency Workers (Offences) Act 2018 has not had any deterrent effect.
Great importance is the issue of verbal abuse, which is the most frequent among common assaults, followed by intimidating behaviours and non-injury physical assault.
They complained about the loss of excellent paramedic staff from the service who have resigned after suffering from an assault. Some had to leave their job as paramedic or EMTs for their own mental health and these behaviours are causing a devastating impact among emergency workers.
Emergency workers assaults : How much does a missing emergency worker cost to the association? And how much does a damaged ambulance?
The costs to repair an ambulance have to be considered as a waste if assaults could be limited. Repairing two vehicles damaged during assaults against the North East Ambulance Service last month was in excess of
£1,000.
Then, 411 days to staff sickness because of assaults cost around £141,824 in overtime costs to cover missed shifts while our crews were recuperating after an assault. In addition, there are the costs to recruit and train replacements for those staff who have left, which ranges between £20,000 and £30,000 per person depending on the role and clinical skills needed in the post.
What are the main causes for ambulance and emergency workers assaults?
Alcohol covers 22% and is the single largest contributory factor to assaults against emergency workers and the ambulance. Secondly, mental health (17%) and drug abuse (15%). The North East Ambulance Service has seen weapons used against emergency workers on 11 occasions over this same time period. This represents a worrying 4% of incidents out of the 280 common assaults. According to the letter, none of the assaulters were imprisoned.
So, they ask for sentences which should also act as a deterrent as well as a punishment. And given the data, which really are worrying, this sounds more like a desperate call for help.