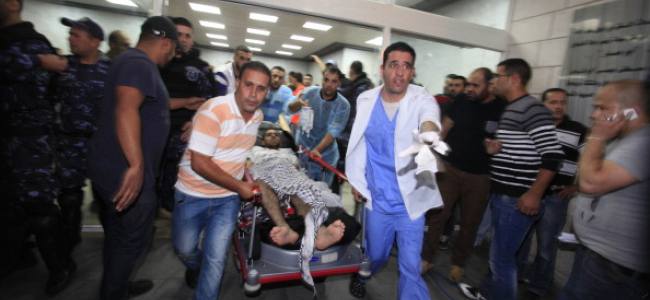 Gaza, Red Crescent evacuate the wounded and need more help
Raefah Makki, Beirut – The situation in the Gaza Strip continues to be extremely challenging for civilians and aid workers who have not been spared from the fighting. According to the latest figures from OCHA, 700 Palestinians were killed, including at least 543 civilians, of whom 170 are children and 86 are women.
Since the crisis began 17 days ago, the Palestine Red Crescent Society staff and volunteers, hospitals, and clinics have worked to provide emergency medical and relief services to the wounded and to affected populations. The work can be both difficult and dangerous.
In the Gaza Strip, Red Crescent teams provided first aid services and transferred more than 476 wounded Palestinians to hospitals in the last two days. The Society also removed the bodies of 82 people and evacuated hundreds of civilians who fled the targeted areas to United Nations Relief and Works Agency (UNRWA) schools in Gaza city.
Dr Younis Al Khatib, President of the National Society, assisted the volunteers and ICRC teams in providing humanitarian and emergency services for thousands of people whose houses were damaged, and helped in evacuating patients from Al Aqsa hospital which had been shelled. Four people were killed at the hospital and 30 injured. Patients were taken to Al Shifa hospital.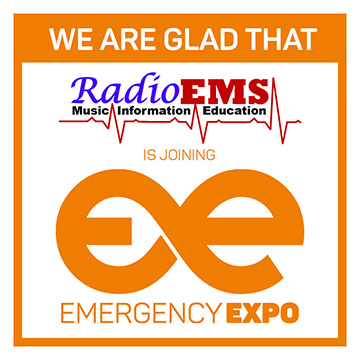 Beyond the critical humanitarian needs and concerns of the affected population, the ongoing emergency brings further suffering to those who have experience the violence, lost loved ones or seen their homes destroyed. The Red Crescent says at least 107,000 children require direct and specialized psychosocial support on the basis of families who have experienced death, injury or the loss of their home in the past days.
The Palestine Red Crescent Society's Al Quds Hospital and Al Amal Hospital in Khan Younis have received many of the casualties. So far, more than 800 injured have been treated in the hospitals.
In the West Bank, More than 95 wounded Palestinians were provided with essential emergency and first aid support in the last two days while the society's Primary Health Care Centers continue to be activated.
While carrying out their humanitarian duties, staff, volunteers and official vehicles such as ambulances have been exposed to violence. The Palestine Red Crescent Society calls for the protection of civilians and aid workers in accordance with international humanitarian law and calls on the international community to put pressure on combatants to cease attacks on civilian areas and health facilities, and to respect the Movement's emblems.
The Palestine Red Crescent has launched a national emergency appeal for the amount of $14,570,915 US dollars to respond to the immediate and medium-term needs of the population in health care, relief, shelter and psychosocial support.