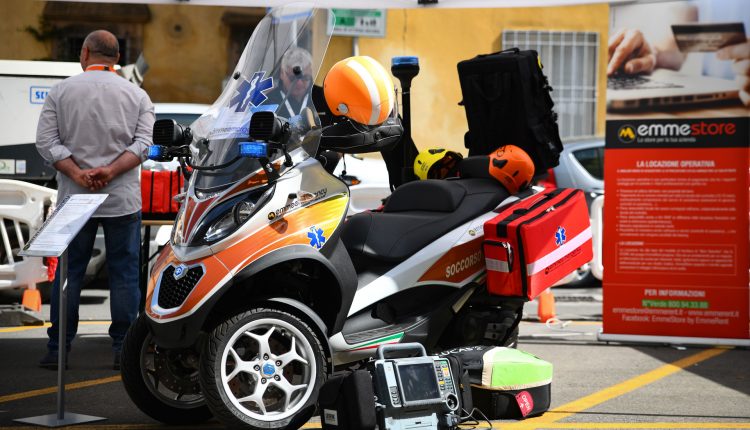 Italy / Ambulance, Transport Decree codifies medical services with motorbikes
Until now, medical services provided by two or three-wheelers have been the preserve of special situations, such as rescue in inaccessible areas or areas with high traffic density. Not so for the future
Ambulance, how it could change with the use of motorbikes
The Draghi government has placed its trust in a transport decree that is intended to change the design of local health services in the medium term.
Certainly in some territories with peculiar characteristics, at least.
The measure seems to introduce two- and three-wheeled vehicles for emergency operations on a permanent basis.
Of course, it will be necessary to wait for the publication of the texts and related laws in the Gazzetta.
Of course, it will also be necessary to train personnel, especially drivers, in the use of these vehicles.
CURIOUS ABOUT THE USE OF MOTORBIKES IN HEALTH SERVICES? LEARN MORE BY VISITING THE PIAGGIO BOOTH AT EMERGENCY EXPO

The measure has also involved the engine size of the vehicles: the number of two-wheelers that will be able to access the motorways has increased.
"While we are satisfied with the news and results obtained together with the FMI (Italian Motorcycle Federation), we must unfortunately also record the failure to approve the measure concerning access to 125 motorbikes on motorways.
The acceptance of our common requests – commented Paolo Magri, Chairman of Confindustria Ancma – is however indicative of the value of our sector and of the greater specific weight that mobility on two wheels has assumed".
Read Also:
Motorcycle Ambulance: What Is It, And When Is It Essential To Use It? Find Out At The Piaggio Stand At Emergency Expo
A Bit Of Italy In Israel: 500 Piaggio MP3s In The MDA Network
Source: