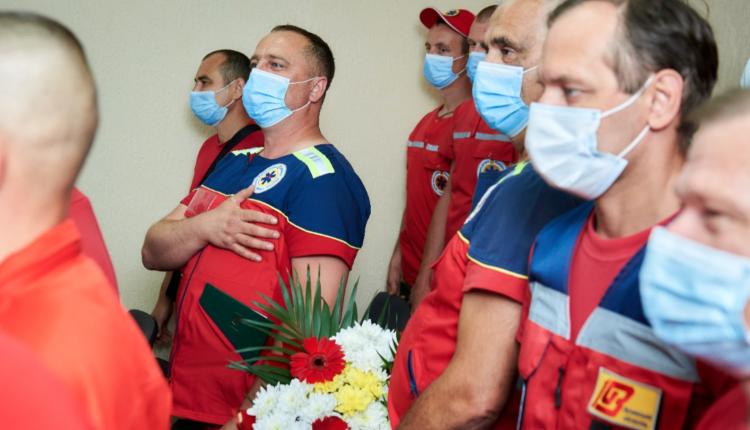 No longer just ambulance drivers: EU and UNDP join forces to train paramedics in eastern Ukraine
No longer just an ambulance driver: 30 drivers from the Luhansk and Donetsk oblasts have been able to upgrade their skills thanks to a training course supported by the EU and UNDP
They are now qualified in the newly introduced specialty of 'emergency medical technician' and are able to provide first aid in emergency situations.
Paramedics in eastern Ukraine: training course turns ambulance driver into 'emergency medical technician
The three-month training course took place in two stages: the trainees studied first aid theory at the Lysychansk and Bakhmut medical professional colleges, and then underwent practical training at the Luhansk and Donetsk regional emergency care and disaster medicine centres.
"We hope the situation will change radically now that, in three months, we have trained the first group of drivers, who can now provide professional support to medical workers in emergency medical teams," Dmytro Kiseliov, director of the Luhansk Regional Centre for Emergency Care and Disaster Medicine, said.
"In future, we expect to train all technical staff in first aid."
"We know that today the residents of the Luhansk Oblast need a significantly improved quality of medical care," said Natalia Vershinina, Director of Lysychansk Medical College.

"The training of ambulance drivers in this new programme is one such step on the way to providing quality medical care in line with European standards."
The first training programme in the 'Emergency medical technician' speciality was launched at the end of March 2021 in Donetsk Oblast.
The training was provided by UNDP under the UN Recovery and Peacebuilding Programme, with financial support from the European Union.
Read Also:
Scary Ambulance Drivers: In India People Are Afraid Of Paramedics And Ambulances
Spain's King Felipe Decorates A Rescue Driver For Work As A Volunteer Ambulance Driver During The Pandemic
Source: