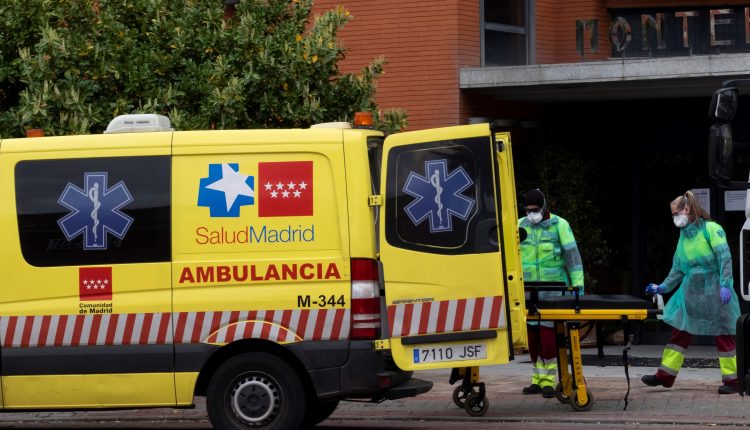 Spain's King Felipe decorates a rescue driver for work as a volunteer ambulance driver during the pandemic
Spain's King Felipe has decorated 32-year-old Alicia Mihaela Cozma with the Order of Civil Merit for her work as a volunteer ambulance driver in southwest Spain during the coronavirus pandemic.
The king last week bestowed the Order of Civil Merit on Alicia Mihaela Cozma, 32, at a ceremony at Madrid's Royal Palace, vremeanoua.ro reported.
King Felipe gave a speech at the June 18 ceremony in which he praised the efforts of those he had just presented with the Order.
He said it was a day for "recognition and gratitude to people who have given exemplary service to the society of which they are part".
"Your example unites us, makes us emotional, and makes us proud. You are the mirror at which in which we must all look: including the king",he was quoted as saying.
"In my wildest dreams, I never believed I'd live to see this" , she told vremeanoua. She said she'd delivered food and medicine to elderly people during the pandemic.
She was one of 24 ordinary people who were decorated for their "essential efforts" during the pandemic.
Spain, ambulance driver Alicia Mihaela Cozma is a Red Cross volunteer
Ms Cozma, who works in a pharmacy in the southwestern town of Almendrajelo is a volunteer for the Red Cross in her spare time. She moved to Spain after her mother died and settled in the town where her uncle was already living.
After she moved to Spain, she opened her own bar and obtained a driving license for different categories of vehicles.
She then joined the Red Cross and signed up as a voluntary ambulance driver.

For three years she was head of the Department of Help and Emergencies of the Tierra de Barros Regional Assembly.
During the pandemic, she continued to work as a voluntary ambulance driver
The worst thing was seeing people crying on the streets" she said.
She said she'd had the AstraZeneca vaccine, and said that anyone who was hesitant should get a jab.
"I advise people get the vaccine, they shouldn't be afraid," she said.
Read Also:
COVID-19 In Spain – Ambulance Responders Are Afraid Of A Coronavirus Rebound
COVID-19 In Spain: Debates On New Restrictions By The Ministry Of Health
Source: