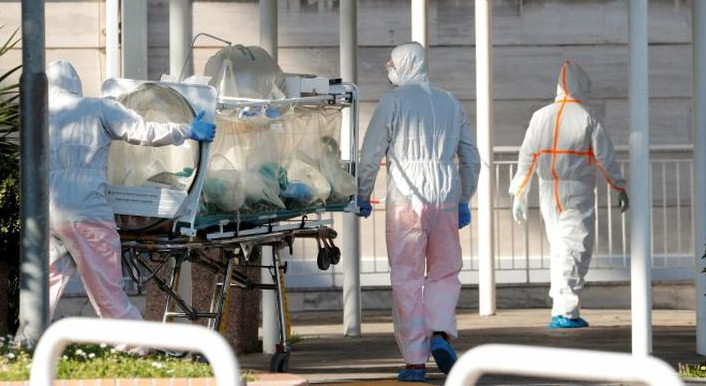 COVID-19 in Spain: debates on new restrictions by the Ministry of Health
The Ministry of Health of Spain established new COVID-19 restrictions for municipalities with more than 100,000 inhabitants, with a high rate of infections on Wednesday at 10:48 p.m. The requirements to enforce them should start to be implemented before Friday night.
COVID-19 in Spain – The order says that the corresponding autonomous community "shall adopt the acts and provisions that are necessary to comply with what is established within a maximum period of 48 hours from the moment such notification occurs ".
COVId-19 in Spain: the Health Order
20 Minutos magazine reported that the Community of Madrid considers the order not "legally valid". However, legal experts recall that this discrepancy of the Community of Madrid is not an obstacle to enforce the order involving the perimeter of Madrid capital and nine other municipalities in the region with a high rate of coronavirus infections for all trips that do not be they work, educational or cannot be postponed.
The ministerial order contemplates that each affected Autonomous Community and the Ministry of Health will jointly review the epidemiological situation of the municipalities on a weekly basis.
This Thursday, and faced with the unknown whether it was necessary to wait for the ministerial order to be published in the BOE, Moncloa pointed out that it is not necessary for it to be enforced, but only to communicate it to the Autonomous Communities, something that was done on Wednesday at 22.48 hours.
An appeal for reconsideration can be filed against the order before the Ministry of Health within one month, or contentious-administrative appeal before the National Court within two months, it says.
Below the official documents issued by the Ministry of Health of Spain on COVID-19 restrictions
COVID-19 restrictions - Official documents
Prev
1 of 11
Next