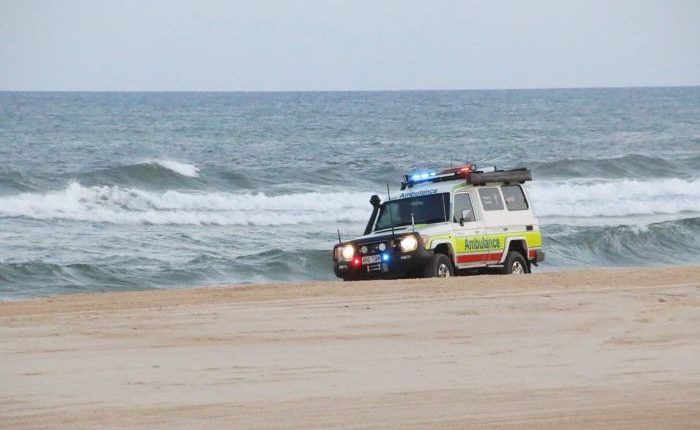 TOP 5 EMS Job opportunities worldwide - US, Canada, Kenya, Philippines and Europe
The 5 most interesting job position of this week on Emergency Live. Our weekly selection can help you to reach the life you want as a health practitioner.
EMS professionals, are you looking for a new job?
Every day EMS and rescue professional can find online new ideas for getting a better life, improving their jobs. But if you need some suggestions for keeping your skills in service for another kind of job, involved in the EMS or in the industrial business around the health sector, here we are!
Emergency Live will show you every week some of the most attractive position in Europe about EMS and rescue activities. Are you dreaming of operating as a paramedic Zermatt? Would you like to see every day the beautiful heritages of Rome driving an ambulance? (No, really, you don't know what it is driving an ambulance in Rome!)
Well, we show you the TOP 5 job position you can reach directly with our links to Indeed.com!
LOCATION: FLORIDA (US) – Jacksonville
Critical Care Paramedic
The Critical Care Paramedic provides high-quality advanced life support including assessment, triage, and treatment utilizing standards and guidelines established by Century's Medical Directors within the scope of practice; assesses the nature and extent of illness and injury to establish and prioritize care needed for safe transport of the critical patient to the appropriate facility.
Why work for Century?
Credit for previous experience
Military & Veteran friendly
401(k) with employer matching up to 4%
Life, Health, Dental, HSA
Paid time off (PTO) accrual
Paid training and Continuing Education Tracking
State of the art equipment
Preceptor opportunities
Internal promotion opportunities
Transfer location opportunities
Electronic reporting
Florida is a National Registry Reciprocity State
LOCATION: UK – London
Ambulance Crew – Paramedic
St John Ambulance has a long and proud history of working alongside the NHS and Ambulance Trusts, as well as, providing lifesaving support at local and high-profile events.
Last year we attended to over 90,000 patients and after over 140 years of lifesaving, in 2019(or this year), we are embarking on a clinical modernisation programme including new ambulances and a suite of new services to our events and NHS customers.
Joining us as a Paramedic will give you a more varied Paramedic role, we are moving away from the typical rota to create a more interesting and engaging role for you, this will include a variety of assignments such as responding to emergency & non-emergency calls and providing clinical support at events.
We also want our paramedics to have the opportunity to be future leaders, so St John Ambulance is also offering study leave (as part of your shift pattern) and a fully funded BSc or MSc in Paramedic Sciences for all Paramedics with over 2 years post registration experience.
We are holding Paramedic recruitment events in Ossett on the 1 & 5 March 2019, if you have 2 years post registration Paramedic experience, an interest in professional development and providing the highest level of clinical care, then we would love to hear from you.
To find out more, email us at Fred.Owen@sja.org.uk or, register for our recruitment days where you will have plenty of food, tea and coffee, but more importantly, the opportunity to hear from our Chief Operating Officer Richard Lee about how we are modernising and how you can grow your career with more education and professional development in a new breed of Paramedic role.
LOCATION: Canada – Alberta
Registered Nurse – Stroke Ambulance

Your Opportunity:
This large tertiary trauma center requires a Registered Nurse (RN) to provide nursing support as a member of a multidisciplinary team on the Stroke Ambulance for a pilot project (ACHIEVE). The team will work largely outside of the ED setting; assessing, treating and potentially transporting patients experiencing or potentially experiencing acute stroke. When not on the ambulance the Registered Nurse – Stroke Ambulance will assist in supporting the care of patient's within the ED setting in a supportive role at the discretion of the Unit Manager/Charge Nurse.
Description:
As a Registered Nurse (RN), you will provide a wide variety of nursing services to patients, families, communities and populations, while taking necessary steps to ensure their safety and well-being. In your role, you will utilize nursing processes, through critical thinking, problem solving and decision making, as well as teach, counsel and advocate on behalf of patients and their families. You will play a leadership role in supporting an integrated and holistic approach to patient care, health promotion and maintenance. You will provide safe, quality patient and family centered care while reflecting the shared vision and values of AHS.
Classification: Registered Nurse (2022.75)
Union: United Nurses of Alberta
Department: UA-Emergency-EDM
Primary Location: U of A Hospital
Multi-Site: At (UNA only)
FTE: 0.50
Posting End Date: 05-MAR-2019
Employee Class: Regular Part Time
Date Available: 18-MAR-2019
Hours per Shift: 7.75
Length of Shift in weeks: 2
Shifts per cycle: 5
Shift Pattern: Days, Evenings, Nights, Weekends
Days Off: Other
Minimum Salary: $36.86
Maximum Salary: $48.37
Vehicle Requirement: N/A
Required Qualifications:
Completion of an accredited nursing education program. Active or eligible for registration and practice permit with the College and Association of Registered Nurses of Alberta (CARNA). Current Basic Cardiac Life Support – Health Care Provider (BCLS-HCP).
LOCATION: Philippines – Pasig City
Nursing/Civil/ Mechanical Engineering graduate or equivalent
At least two years of work related experience in a construction firm.
With Construction Occupational Safety and Health (COSH) Certificate.
Responsible for the preparation of risk assessment, permit to work and fall hazard risk assessment in every scope of work.
Conduct investigation of accident, incident or near misses and recommend to the management of any prevention of recurrence.
The Safety Officer ensures there are safety messages in each incident Action Plan
Review and analyze injury and incident reports and data.
Good spoken and written communication skills
Good negotiation skills
Good level of physical fitness and stamina
Logical thinking and problem-solving ability.
good organizational skills and attention to details
Ability to cope under pressure
Can work minimal supervision
LOCATION: Kenya – Nairobi
Clinical Instructor
Job Type

Full Time

Qualification

BA/BSc/HND

Experience

3 years

Location

 Narok

Job Field

 Medical / Health
WE is looking for an outstanding Clinical Instructor:
The position will be based in Narok County, Kenya
Main Duties and Responsibilities
Supervising care provided for a group of students (usually 6 to 8 students in a group) while in their clinical rotation.
Coordinating with clinicians at the clinical site to make student-patient assignments are complete and to standard.
Teaching students how to perform duties and procedures in the clinical are and answering their questions and needs.
Evaluating students' clinical work as per Nursing Council, ministry of health and the health facility requirement.
Discuss with students their concerns and/or problems directly or indirectly related to learning experience. Is responsible to assist the student to develop an understanding of values, attitudes, and ideals appropriate to the health care profession.
Provide clinical, classroom, and clinical simulation lab instruction. Supervise student groups in clinical areas (maintains presence in the facility during entire student clinical time).
Maintain clinical standards and course expectations throughout each course or term. Evaluate and grade student performance. Meets with students at midterm for formal evaluation and again at the end of the course as to progress and performance.
Maintain the professional practice knowledge base needed to instruct learners in contemporary nursing practice.
Participate in evaluation activities as needed. Maintain faculty expectations as required by the WE College and the management.
Minimum Skills and Qualifications Required
Degree in Bachelor of Nursing degree
Registered with Nursing Council of Kenya
3 years' experience in a recognised institution
Applicants must have a valid Practising license
A great communicator
Flexible and open to change
Problem solver