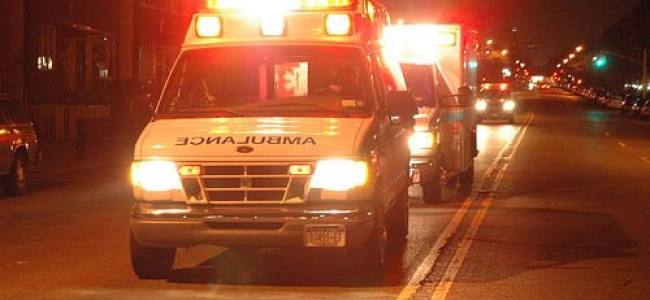 TOP 5 EMS Job opportunities worldwide - US, India, Afghanistan and Europe
The 5 most interesting job position of this week on Emergency Live. Our weekly selection can help you to reach the life you want as a health practitioner or being involved in EMS field!
EMS Company, NGO organization, and medical device manufacturer are looking for skilled professionals. Find your way with that weekly chart that shows you the five most exciting job opportunity for ambulance professionals both in business and operative sector.
LOCATION: WALES (UK)
Advanced Paramedic Practitioner
The Welsh Ambulance Services NHS Trust

Do you want to be part of our award winning Advanced Practice Team?

Are you looking to progress your clinical development within our exciting new model of care in North Wales (BCU – Betsi Cadwaladr University Health Board Area)

This is an exciting opportunity to join the Advanced Paramedic Practice (APP) Team in Welsh Ambulance Services NHS Trust Team, working as a patient-facing clinician to deliver outstanding care supported by the Clinical, Operational and wider Welsh Ambulance Services NHS Trust Team. Successful candidates will join an award-winning model, rotating through operational APP road shifts, the Clinical Contact Centre to dispatch APP colleagues and with clinical support in GP out of Hours Services or Primary Care.

The pace of Advanced Paramedic Practice in Wales is developing significant momentum and applications are sought from Paramedics who have completed year 2 of the MSc in Advanced Practice as a minimum and are undertaking or have completed the final dissertation year or Independent Prescribing PGCert.

Additional consideration will be given to candidates who fulfill the following criteria:
Currently studying year 1 or year 2 of the MSc in Advanced Practice
Candidates who have a related Master's Degree with relevant Level 7 clinical bridging advanced practice modules or candidates who have a related Master's Degree and willingness to undertake the relevant clinical bridging advanced practice modules.
In either of the two examples above, a 'trainee position' B6 will be considered until successful completion of the clinical practice competencies, when APP (B7) status will be awarded.

The ability to speak Welsh is desirable for this post; Welsh and/or English speakers are equally welcome to apply.

Closing date: 21st March 2019
LOCATION: AFGHANISTAN – KABUL
Paramedic – DOS MRPT Required
RMI is seeking Paramedics to join our team of providers located on a government compound in Kabul.

You may operate in a solo-compacity or alongside a multidisciplinary team in a clinic setting providing emergent and basic care with access to top-tier telemedicine services through our Global Communication Center (GCC). Applicants must be willing to work in an austere location within a conflict zone that may at times present a threat and must be in possession of an active MRPT that is transferable.

Team: International Team

Location: Kabul, Afghanistan

Rotations: 90-day rotations with a 30-day break period between each rotation

Minimum Requirements:

Active National Registry of Emergency Medical Technician (NREMT)-Paramedic
2+ years of general experience as a paramedic
Fluent command of the English language
MUST have an active MRPT that can be transferred to other projects
Ability to obtain and maintain a clearance to drive company vehicles
Basic Life Support (BLS) – CPR or equivalent(s)
Advanced Cardiac Life Support (ACLS) or equivalent(s)
Pre-hospital Trauma Life Support (PHTLS) or equivalent(s)
Proficient with electronic medical records and related software
Preferred Qualifications:

Experience in a clinic setting (urgent care, emergency room, etc)
Tactical Combat Casualty Care (TCCC) or equivalent(s)

Note: Applicants, please note this position is an ongoing opening and may be used to fill multiple positions. Due to the high volume of applications, only those candidates whose candidacy is actively being pursued will be contacted.
LOCATION: ITALY (EUROPE) – PARMA
Junior Business Development Manager (Spencer)
We are looking for an ambitious and energetic Business Development Manager to help us expand our clientele. You will be the front of the company and will have the dedication to create and apply an effective sales strategy.
The goal is to drive sustainable financial growth through boosting sales and forging strong relationships with clients.
Responsibilities: Develop a growth strategy focused both on financial gain and customer satisfaction, Conduct research to identify new markets and customer needs,Arrange business meetings with prospective clients,Promote the company's products/services addressing or predicting clients' objectives, provide trustworthy feedback and after-sales support, Build long-term relationships with new and existing customers, Develop entry-level staff into valuable salespeople
Requirements: Proven working experience as a business development manager, sales executive or a relevant role, Proven sales track record, Proficiency in MS Office, Market knowledge, Communication and negotiation skills, Time management and planning skills.
LOCATION: PENNSYLVANIA (US) – LORETTO
Health Technician (Paramedic)
Why work for the Federal Bureau of Prisons?

You can have a meaningful career with an agency that truly values a diverse workforce. You will find a diverse workforce employed from entry level jobs to senior management positions. We protect public safety by ensuring federal offenders serve their sentences of imprisonment in facilities that are safe, humane, and provide reentry programming. Employees at correctional facilities perform correctional work regardless of their specific occupation.

Responsibilities

The Paramedic is often the first responder at the scene of sudden illness or emergency and sometimes encounters situations which may be life threatening.

Upon arrival at the emergency scene, must be able to assess the situation to determine the nature, extent, and seriousness of the emergency, assume primary responsibility immediately, and tactfully gain control and support of any bystanders.

Determines, upon consultation with a medical provider (physician/physician assistant/nurse practitioner), the most appropriate method of transportation to the local hospital. Determines the need for appropriate equipment to provide advanced life support.

Along with all other correctional institution employees, incumbent is charged with responsibility for maintaining security of the institution. The staff correctional responsibilities precede all others required by this position and are performed on a regular and recurring basis.
LOCATION: INDIA – NELLORE
Driver Ambulance – Emergency Medical Services
Competencies:

He must have good communication skills and humble approach to patients
He must have basic knowledge of vehicle Maintenance skills.
He must have the knowledge of roads and areas across the Bangalore city
He must have knowledge of reading the maps and travelling outstation to any part during the outstation calls
He must have a knowledge of using personal protective equipments in shifting a patient

Job Responsibilities:

He must have good driving skills of ambulances and other vehicles.
Responsible for the maintenance of Ambulance during the breakdown.
He must have to be well versed with the roads and areas across city and must be ready to travel outstation at any point of time
Identify strategic points where ambulance is placed in the city/ all local places in Bangalore.
To know how to handle the basic emergency situation under any circumstance.
Should never respond to any calls apart from the calls from the control room and should not allow any unauthorized personnel to travel in the ambulance
Responsible to keep the ambulance control informed about the whereabouts of the vehicle continuously
Responsible to carry all the relevant documents pertaining to vehicle and take care of them.
To know to use personnel protective equipments in transporting patients
To know to handle accident patients or other emergency cases in terms of shifting quickly to the hospital
To inform the ERP during any needle stick injury or comes in contact with any body fluids
To know to assist the nursing or paramedic in the best possible way.
He needs to maintain all vehicles neat and clean all the time.
Needs to be punctual in duties and prior information have to be given before taking leave.
Has to maintain the ambulance records daily during and after every call
Has to be helping hand to the emergency department during busy schedules
Has to be punctual, and must be ready for attend the duties during emergencies