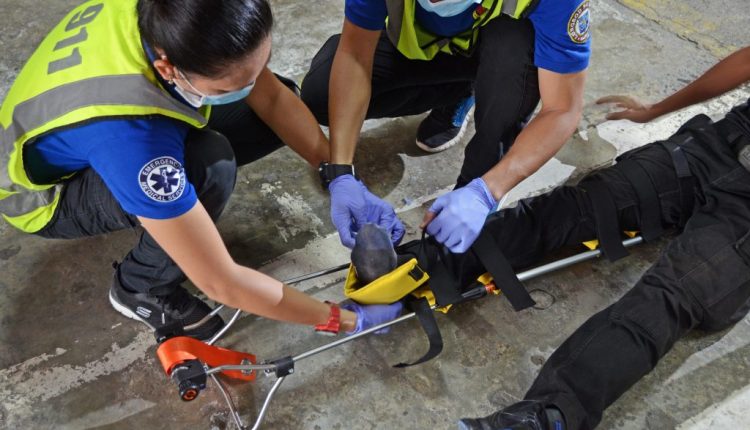 TOP 5 EMS Job position worldwide
EMS Company, HEMS, Private Ambulance Organization, and manufacturer are looking for skilled professionals. Find your way with that weekly chart that shows you the five most exciting job opportunity for ambulance professionals both in business and operative sector.
The 5 most interesting job position of this week on Emergency Live. Our weekly selection can help you gather the life that you want, as a health practitioner
Ambulance professionals, are you looking for a new job?
Every day EMS and rescue professional can find online new ideas for getting a better life, improving their jobs. But if you need some suggestions for keeping your skills in service for another kind of job, involved in the EMS or in the industrial business around the health sector, here we are!
Emergency Live will show you every week some of the most attractive position in Europe about EMS and rescue activities. Are you dreaming of operating as a paramedic Zermatt? Would you like to see every day the beautiful heritages of Rome driving an ambulance? (No, really, you don't know what it is driving an ambulance in Rome!)
Well, we show you the TOP 5 job position you can reach directly with our links to Indeed.com!
LOCATION: Italy – Parma
Spencer EMS, Junior Business Development Manager
Mandatory: Italian and english languages

"We are looking for an ambitious and energetic Business Development Manager to help us expand our clientele. You will be the front of the company and will have the dedication to create and apply an effective sales strategy. The goal is to drive sustainable financial growth through boosting sales and forging strong relationships with clients.

Responsibilities: Develop a growth strategy focused both on financial gain and customer satisfaction, Conduct research to identify new markets and customer needs,Arrange business meetings with prospective clients,Promote the company's products/services addressing or predicting clients' objectives,provide trustworthy feedback and after-sales support, Build long-term relationships with new and existing customers, Develop entry level staff into valuable salespeople

Requirements:Proven working experience as a business development manager, sales executive or a relevant role, Proven sales track record, Proficiency in MS Office, Market knowledge, Communication and negotiation skills, Time management and planning skills.
LOCATION: PERÚ- Lima
Administrative Assistant, Central Treasury
 

6 months

National Staff

Mandatory: Spanish languages

The Red Cross of the Andina Areas, in Perù, is looking for a responsible of the Central Treasury Office and for the Accounting Office. Spanish languages is mandatory. The following job description is the official text from the Red Cross Website:

La Federación Internacional de Sociedades de la Cruz Roja y de la Media Luna Roja (FICR) es la organización humanitaria más grande del mundo con 191 Sociedades Nacionales. Está guiado por su Estrategia 2020, que expresa nuestra visión colectiva y nuestra determinación de avanzar en la lucha contra los principales desafíos a los que se enfrenta la humanidad en la presente década. La Secretaría de la Federación Internacional de Sociedades de la Cruz Roja y de la Media Luna Roja (FICR) está organizada en grupos empresariales: cinco oficinas regionales, una de las cuales es América. La Oficina Regional de América apoya a las Sociedades Nacionales de América para que aumenten las normas humanitarias y de desarrollo, ayudándolas a seguir siendo relevantes dentro de su país y sostenibles y responsables de sus acciones, guiadas por la implementación de la Estrategia 2020. La unidad de finanzas de la Oficina de Clúster de los países andinos ubicada en Lima, Perú es responsable de la provisión de servicios financieros de calidad, garantizar la debida implementación de los controles internos, procedimientos y procesos financieros o administrativos. También dicha unidad es responsable de brindar asesoría técnica en la implementación de programas, operaciones y en la prestación de servicios a las Sociedades Nacionales. Esta posición es responsable de proporcionar servicios eficientes y efectivos en temas de tesorería y contabilidad en la oficina del clúster. Las principales áreas de responsabilidad son las siguientes:

Emergency Departments across NEL. Office base is Clifton House (near Liverpool Street).
LOCATION: U.S.- Imperial, California
Flight Nurse Jobs
The REACH Flight Nurse provides customer oriented high quality patient care, in a safe and efficient manner. In every situation the Flight Nurse does what is right for the patient based on a thorough assessment and implantation of protocols, SOP's and appropriate care. This particular role covers two to three bases within a closely related geographic region.

Responsibilities

Delivers safe and efficient patient care by providing customer oriented high quality nursing care to each patient throughout the transport process.
Utilizes REACH clinical protocols to provide high quality patient care.
Performs nursing expanded scope practice policies and procedures to deliver high quality patient care in the transport environment.
Monitors, records, and reports to receiving staff, patient condition and response to interventions.
Properly utilizes aircraft radios and navigation tools to assist in the safe and efficient transport of the patient.
Represents REACH in public relation and safety in-services to improve awareness and safety.
Other duties and responsibilities may be added, deleted, or changed at any time at the discretion of management, either orally or in writing.
LOCATION: Syria
Health Coordinator, Grade to be confirmed
The Syrian Arab Red Crescent (SARC) is the primary provider of humanitarian services in Syria and has a lead operational role within the Red Cross Red Crescent Movement, responding to the biggest humanitarian crisis in decades. Through its 14 branches, 75 active sub-branches and extensive volunteer network, SARC is present in most parts of the country and works according to the seven Fundamental Principles of the Red Cross and Red Crescent. SARC support is primarily focusing on relief, emergency and basic health, water and sanitation and psychosocial support. The Syria conflict has had a devastating impact on the health system across the country and SARC has taken a leading role in providing emergency and primary health care services country-wide, including hard-to-reach areas. IFRC has partnered SARC in its health programming since 2008 and support to its health and care services is a major pillar of the IFRC's Syria Complex Emergency Appeal. The SARC Health department developed its first strategic plan in 2018.
ROLE AND RESPONSABILITIES
Reporting to the Programme Manager and working closely with SARC's Director of Health, the Health Coordinator is expected to support SARC Health department to ensure consistent quality in the delivery of the health activities in Syria, and smooth implementation of SARC's newly developed health strategy and transformation efforts arising from the evolving operating context in Syria, while ensuring that the IFRC Appeal and forward-planning is aligned with SARC priorities. The Health Coordinator will be actively engaged in planning, coordinating and supporting Movement-wide efforts in support of SARC health programming.
APPLY HERE ON THE JOB DESCRIPTION
LOCATION: RSA – Western Cape, Milnerton
ER24 is looking for an Ambulance Emergency Assistant to deploy in Western Cape, Milerton area.
Requirements: Proof of registration with HPCSA as an ILS (AEA)
Valid driver's license with PrDP and the ability to apply excellent driving skills
Sound clinical knowledge of ILS protocols
Six months operational experience as an Intermediate Life Support (AEA) will be an advantage
Ability to work effectively as part of a small team
Excellent communication and interpersonal skills and the ability to treat clients in a professional manner
A concern for excellence with a strong focus on performance standards
Ability to function independently

Key Outputs: Safe patient care that comply with clinical governance guidelines as laid down by the HPCSA
Efficient handling of emergency calls as per company standard
Liaison with trauma staff and doctors
Identify and communicate new business opportunities
Accurate completion and administration of all case sheets
Provide professional clinical leadership as and when required