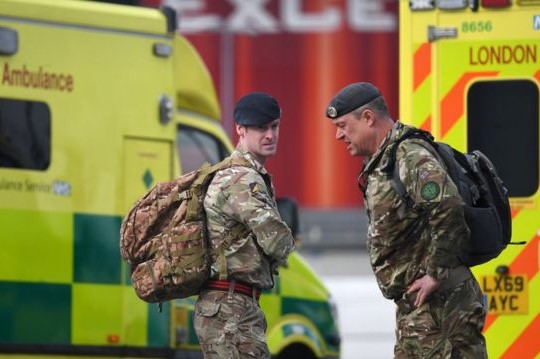 UK, army deployed to help ambulance crews: unions revolt
In the UK, the army has been drafted in to support ambulance crews, in an attempt to fill staffing shortages and to 'give a breather' ahead of the flu season
Army to support ambulance crews: the decision in the UK
Military personnel have begun working at the North East Service, East of England Service and South West to build their 'resilience'.
The 87 UK Army soldiers will assist with crew services through "driving and general duties" but will not carry out clinical tasks or drive "blue light" emergency vehicles at this time, the Ministry of Defence has confirmed.
UK Army and ambulances, UNISON union reaction
UNISON union blasted the Government for drafting in the army and said it is "a crude sticking plaster to patch up much bigger problems".
Helga Pile, deputy head of health at the union said: "Ambulance services were underfunded and overstretched even before the pandemic.
"With the huge extra pressures from Covid and its knock-on effect on staffing, it's little wonder trusts have turned to the military for help. "

It comes as concerns mount over staffing shortages in the ambulance service with key workers facing burnout as a result of the pandemic.
An ambulance service employee had to attend jobs for an extra five hours and travel more than 100 miles after their shift officially ended.
Read Also:
Emergency Museum: The London Ambulance Service And Its Historic Collection / Part 1
Emergency Museum: The London Ambulance Service And Its Historic Collection / Part 2
Scotland, University Of Edinburgh Researchers Develop Microwave Ambulance Sterilisation Process
Source: