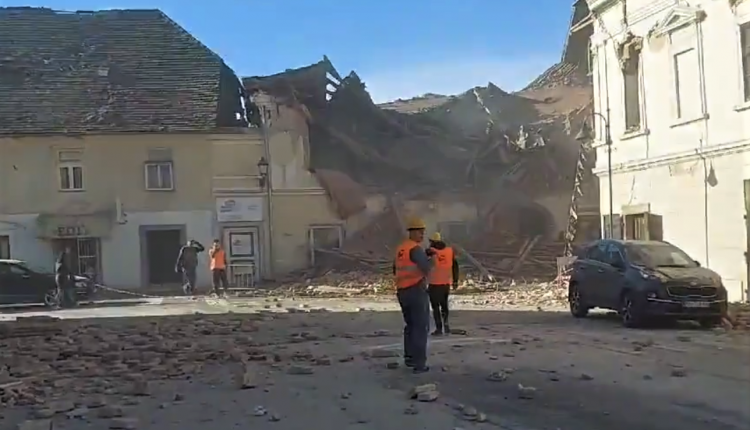 Earthquake in Croatia, magnitude 6.4: dead and injured in Petrinja, city centre razed to the ground
The earthquake in Croatia at 12:20 was so strong that it was felt by many Italian cities, from Trieste to Naples, Parma and Ancona.
Earthquake in Croatia, the tragedy of the children of Petrinja
The city of Petrinja's historic centre has been destroyed, and buildings such as the hospital and kindergarten have collapsed. Unfortunately, the first small deaths have already been recorded.
A 12-year-old girl was pulled from the rubble of a building in the old town centre by rescuers.
Petrinja, a town about 50 kilometres south of Zagreb in Croatia, was partially destroyed by a 6.4 magnitude quake at 12.20 p.m. today, just over 24 hours after yesterday's 5.2 earthquake.
In both cases, the Croatian city was the epicentre, while a further tremor, at 13.34 and of magnitude 4.5, was recorded in Sisak, a nearby town.
The European Union has guaranteed aid, and to tell the truth, it would not be out of place, given the proximity, for neighbouring countries, Italy above all, to take an initiative.

The first images of the damage caused by the earthquake in Croatia
Situacija u Petrinji. pic.twitter.com/EK63mcVofC

— Hrvatski Crveni križ (@crvenikriz_hr) December 29, 2020
Read Also:
Earthquake Bag, The Essential Emergency Kit In Case Of Disasters: VIDEO
Surviving An Earthquake: The "Triangle Of Life" Theory