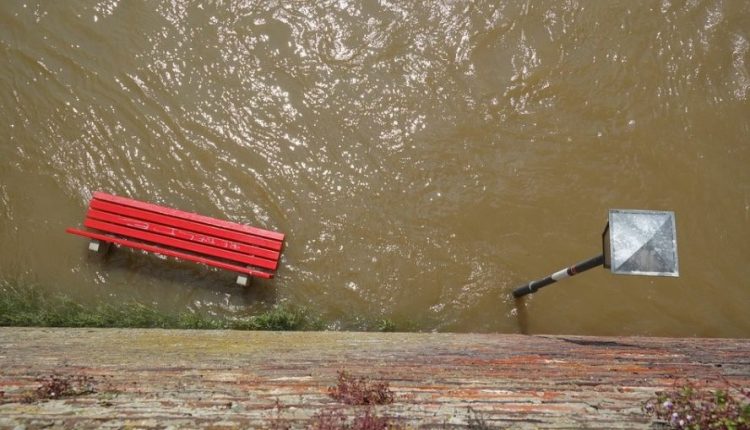 Rain and flooding in Europe: 42 dead and 70 missing in Germany
Not only in Germany: damage also in Belgium, France, the Netherlands and Luxembourg. Merkel: "I am shocked"
Rains, floods and cloudbursts have hit central Europe, particularly Germany, where at least 42 people have died in the storm, with around 70 missing
Extensive damage has been caused throughout the western part of the country, but also in parts of Belgium, France, the Netherlands and Luxembourg.
200,000 homes are without electricity, and many families have taken refuge on rooftops while waiting for help. Federal authorities have declared a state of emergency.
GERMANY HARD HIT, MERKEL: 'SHOCKED BY THE CATASTROPHE'
"Shocked by the catastrophe": this is how Chancellor Angela Merkel put it after dozens of people were killed by floods in the Rhineland-Palatinate and North Rhine-Westphalia regions of Germany.
The victims, according to police and rescue officials, number at least 42. Dozens are missing.
Merkel's condolences were expressed in a tweet by the Chancellor's spokesman, Steffen Seibert.
MATTARELLA: "ITALY GRIEF-STRICKEN FOR OUR FRIEND THE GERMAN PEOPLE"
"It is with deep sadness that I am following the very serious news coming in these hours – in particular – from North Rhine-Westphalia and Rhineland-Palatinate.
The whole of Italy grieves with its German friends and shares in their condolences for this catastrophe.
Our affectionate thoughts and sympathy go out to the families of the many victims and those who have disappeared.
In this sad circumstance, Mr President and dear friend, may the Italian Republic and my own personal condolences reach you.
These are the words of the President of the Republic, Sergio Mattarella, sent to the President of the Federal Republic of Germany, Frank-Walter Steinmeier.
Read Also:
Floods In Sudan, Italian Aid For 1,500 Families Supported By Aics And Coordinated By Coopi
Japan's Floods Bring Death Toll In Mudslide In Atami Up To Seven, 27 Missing
Source: