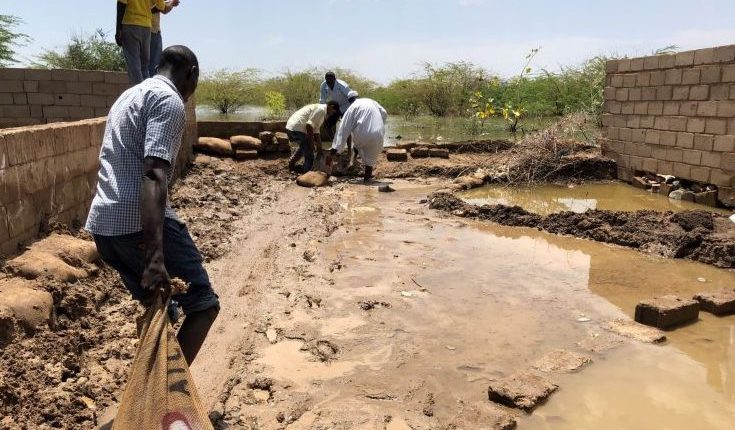 Floods in Sudan, Italian aid for 1,500 families supported by Aics and coordinated by Coopi
Floods affect Sudan. Interventions of the Italian Agency for Development Cooperation (AICS) with the coordination of the NGO Coopi in five villages.
Sending 15 trucks loaded with sand and for the distribution of 2,500 sacks of jute to about 1,500 families, is the job of AICS and Coopi in order to provide relief after the floods in Sudan.
FLOODS IN SUDAN, THE INTERVENTION IN THE JABAL AWLIYA AREA
The press release states that: "With the aim of providing a preventive response to further flooding, as it expects a worsening of weather conditions the office of AICS in Khartoum intervened in five villages in the Jabal Awliya area in the State of Khartoum, namely Umrabah, Asal, Khamar, Wad Mukhtat and Umgaragoor, distributing 15 sand trucks and 2,500 bags of jute to 1,500 families".
The press release also reports: "Volunteers from each beneficiary community filled the sandbags and placed them in places where the flood of the Nile must be dammed and/or to protect the foundations of endangered structures such as schools, health centers and mosques".
The intervention was coordinated by Coopi, an Italian NGO, in collaboration with the Sudanese organization Sorr. Due to the heavy rains and the consequent flooding of the Nile, which has reached the highest level in the last hundred years, the Sudan's National Council of Security and Defence has declared the country a "natural disaster area".
The floods in Sudan have affected 17 out of 18 states causing at least 101 deaths, the total or partial collapse of more than 100,000 homes and approximately 500,000 displaced persons.
READ THE ITALIAN ARTICLE