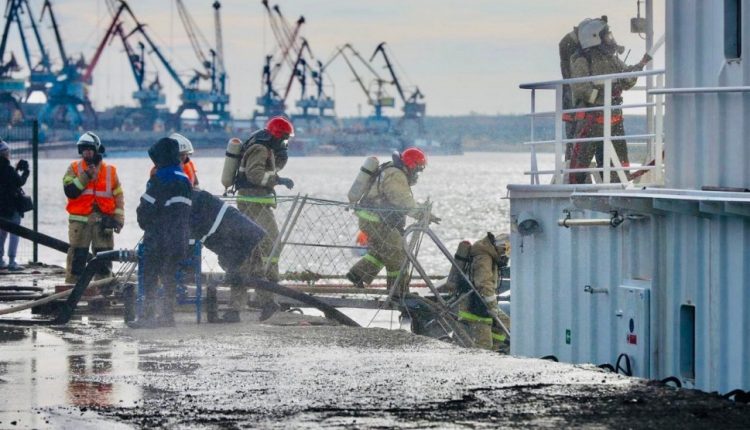 Russia, 6,000 people involved in the largest rescue and emergency exercise carried out in the Arctic
Russia's Ministry of Emergency Situations, which oversees the body that in other countries corresponds to the Civil Defence, has organised a maxi-exercise involving around 6,000 people in the Arctic
It includes a total of 12 emergency scenarios, and up to 18 federal government institutions are involved, the Ministry informs.

Russia, Minister Zinichev tells about the maxi Arctic rescue and emergency exercise
"It is the first time that this kind of exercise is organised in the Arctic, [and] the skills of each and every participating specialist are important and much-needed," Zinichev explained and added that the training scenarios are all "characteristic for the Arctic region."
He also underlined that training will take place in areas immediately adjacent to the Northern Sea Route.
Following his address, Zinichev himself monitored three training scenarios in the Dudinka area; a fire onboard a icebreaker carrying chemical substances, and an oil spill and subsequent fire at an oil tank facility.

The maxi-exercise took place on 7 and 8 September, and was followed by meetings on the subject and visits to fire and rescue stations by the authorities and citizens.
CIVIL PROTECTION EVACUATIONS IN MAXI EMERGENCIES: VISIT THE SERAMAN STAND AT EMERGENCY EXPO

Read Also:
Mexico, 7.1 Magnitude Earthquake In Acapulco: Great Fear And At Least One Victim
Russia, School Shooting: At Least 11 Dead And 30 Injured
Source: