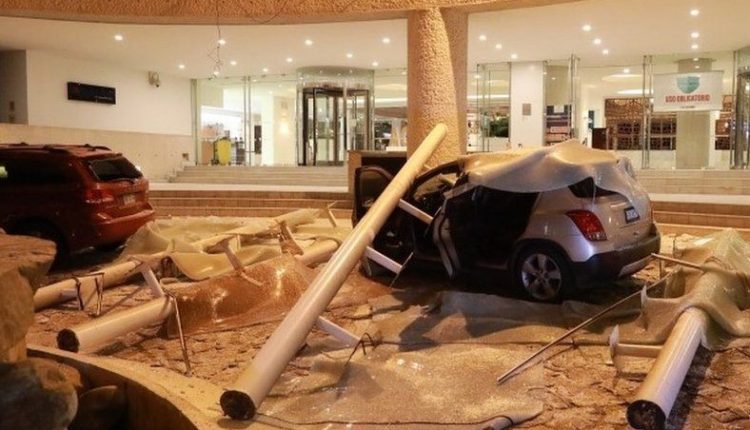 Mexico, 7.1 magnitude earthquake in Acapulco: great fear and at least one victim
An earthquake measuring 7.1 in Acapulco was felt in the capital, Mexico City. At the moment, no serious damage has been reported
At least one person lost his life in an earthquake measuring 7.1 on the Richter scale that struck the Mexican state of Guerrero around 9 p.m. yesterday, local time, with its epicentre in the capital Acapulco, just over 350 km south-west of Mexico City.
#NOW | This is how they lived the earthquake in Mexico
magnitude 7.1 #Sismo #earthquake #Mexico #teleferico #cablecar #acapulco pic.twitter.com/YfX4gcElip

— 𝕄𝕆𝕄𝕀ℕ𝔸 𝕂ℍ𝔸ℕ 💯 𝔽𝕠𝕝𝕝𝕠𝕨𝔹𝕒𝕔𝕜 (@momina_khan01) September 8, 2021
The governor of the state, Hector Astudillo, announced the earthquake in Acapulco, according to the newspaper El Universal
The Servicio Sismologico Nacional had initially detected a Richter magnitude of 6.9, later corrected to 7.1.
The tremors were felt in the states of Michoacán, Morelos, Oaxaca, Veracruz and also in the capital.

Apart from the death of at least one person in Coyuca de Benitez, the earthquake did not cause any serious damage, apart from falling debris, the collapse of some fences and power cuts, as pointed out by President Andres Manuel Lopez Obrador in a message posted on social media shortly after the quake.
Last year, an earthquake of almost the same intensity as the one that occurred tonight killed ten people in the state of Oaxaca.
Three years earlier, a magnitude 8.2 earthquake, also in Oaxaca, killed almost 100 people and caused more extensive damage.
Read Also:
Haiti, The Aftermath Of The Earthquake: Emergency Care For The Wounded, Solidarity In Action
Disaster Manager, The Future Is In The Information Networking, And In A Command Line Always "Open"
Source: